New Products From Tekno RC!
Tekno RC is happy to announce the release of three new products! Please read below for more information about our latest additions.
Tekno RC Patch FlexFit WOOLY Hat
We are excited to introduce our new Flexfit hat collection. These new hats include our diamond embroidered Tekno patch on the front and a new "T" logo embroidered patch on the rear.
These hats are genuine Flexfit quality and feature a wool like fabric with an elastic band that makes them very comfortable and fit most head sizes. There are two sizes available: small/medium and large/X-large.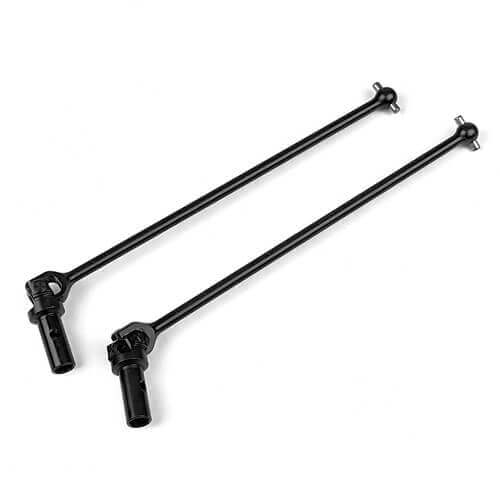 Universal Driveshaft Set (f/r, 144mm, ET/NT 2.0, 2 pcs)
Tekno RC is pleased to announce that Universal Driveshafts for the ET48 2.0 and NT48 2.0 1/8th truggies are now available. These new universal driveshafts are black oxidized for wear resistance and CNC machined from high-quality alloy steel, living up to Tekno RC's reputation for durability and fit-and-finish.
Due to the universal driveshaft's design, little maintenance is necessary, and dirt and dust won't impede the joint's functionality. On bumpy and rough tracks, universal driveshafts perform well as the suspension is able to function more effectively without the extra binding of a CVA assembly. As a result, the truck can absorb bumps better and is less likely to "grab a rut" and flip over when cornering.
These new universal driveshafts are a direct replacement for the stock CVAs and only require one additional 12x21x5 bearing per axle.
Requirements
2ea 12x21x5 bearings (TKRBB12215).
Product Links:
Tekno RC Patch FlexFit WOOLY Hat (round bill, fitted)
Tekno RC Patch FlexFit WOOLY Hat (flat bill, fitted)
TKR9487 – Universal Driveshaft Set (f/r, 144mm, ET/NT 2.0, 2 pcs)