Tekno RC Unleashes BLOK Engines!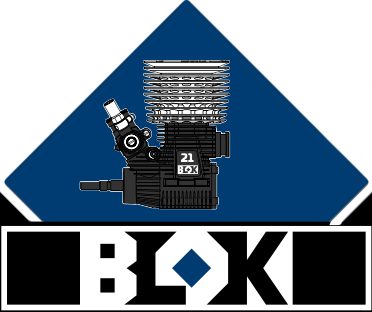 As any RC racer knows, engines are an extremely important part of any race program. They are arguably the most important component besides the chassis itself. After a lot of thought and careful consideration, we have produced a new line of nitro engines that offer a unique blend of efficiency and power. Tekno RC is happy to announce the BLOK 21aM and 21aP engines!
The BLOK 21aM was designed with optimal fuel mileage in mind for 1/8th buggies, while the 21aP is all about power and is well suited for any 1/8th application! Both engines feature the same long stroke piston and sleeve design, DLC coated crankshaft, three needle carburetor and efficient cooling head. Both engines are manufactured to the highest standards of precision in Japan.
Detailed Specs:
Displacement: 3.49 cc/ 0.213 cu.in
Bore: 16.27 mm / 0.641 in
Stroke: 16.8 mm / 0.661 in
Output: 2.55 ps / 2.59 hp @33,000 r.p.m
Practical R.P.M: 4,000~40,000 r.p.m
Weight: 362 g / 12.77 oz.
Availability: Mid-March
Product Links:
TKR1710 BLOK 21aM .21 Competition Buggy Engine
TKR1711 BLOK 21aP .21 Competition Truggy Engine
Part Numbers: TKR1710, TKR1711
MSRP/MAP: $469.99