Tekno RC Team Report Week 49 2016
One more successful week with Tekno RC drivers winning races in the USA, Dubai, and Ireland! Seth VanDalen, Mason Eppley, Christian Hernandez, Rudy Khoubbieh and Derek McCloskey won the races they attended showcasing the excellent performance and reliability of Tekno RC vehicles. Report from each race follows:
Tekno Winter Series (US), report by Seth VanDalen:
"We showed up Saturday morning, and within minutes we started practicing. After the first few laps, I knew NB48.3 was going to be quite good in qualifying, and it was. In the first round of qualifying, I would make two small bobbles and got the TQ by a 1 and a half seconds and that TQ would stand throughout qualifying. In E-buggy I went out without practice, and I knew I was going to struggle, but I pulled through in the 2nd round of qualifying.
Come man time I was confident in both, but the starts were a bit of an effort. At the onset of nitro buggy, I began to pull away, but a few mistakes would allow Kyle Praske and Chris Marrant to get around me. Towards the end of the race, I got back around both of them and would finish with just over a lap on the field. In E-buggy I ran side by side with teammate Clayton Wittmayer till 2 minutes before the end of the race where I would pull away."
Overall results:
TQ/1st: Seth VanDalen – Tekno EB48.3
2nd: Clayton Wittmayer – Tekno EB48.3
3rd: Alex Sturgeon
TQ/1st: Seth VanDalen – Tekno NB48.3
2nd: Kyle Praske
3rd: Chris Marrant
National Day Race (DU), report by Rudy Khoubbieh: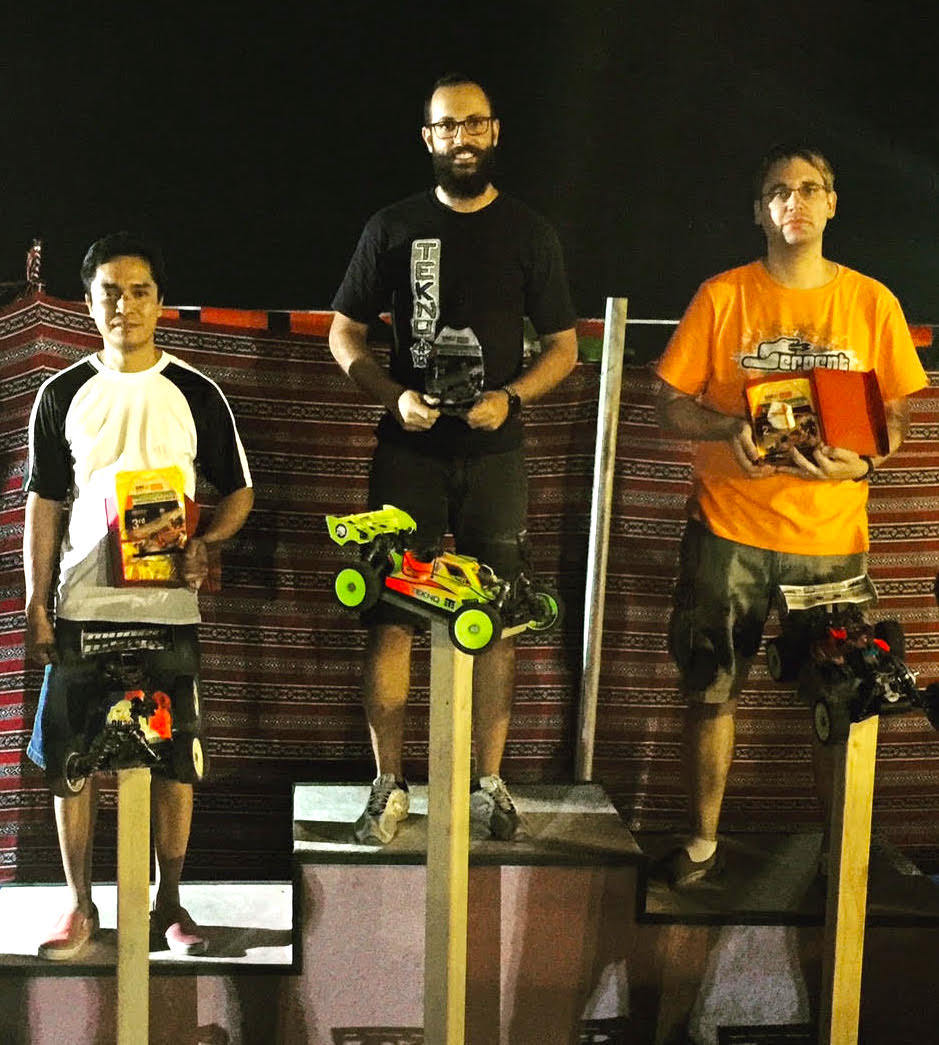 "Last Friday a special event was held at Binona Rc to celebrate the national day of the UAE. Participants from many different nations (Holland, Philippines, Oman, UK …) attended the event.


I had trouble finding a good rhythm during the qualification consisting of 3 rounds since I haven't driven the car for the past month but in the last round, I managed to get the 2nd position on the starting grid for the A-main final.


The final race started good, I managed to keep second place but a gap of 15 seconds has been made between me and the 1st position after 10 min of the race. At that point, I felt more confident to push, and managed to close the gap to 1 second. We had a battle, head-to-head for 8 laps with a gap ranging between 1 and 2 sec until a mistake made by my opponent, pushed him back and gave me room to breath. I held my position for the rest of the race and finished 1st."
Overall results:
1st: Rudy Khoubbieh – Tekno NB48.3
2nd: Daniel Jones
3rd: Paolo Pabilona
Top Gun Shoutout (US), report by Mason Eppley: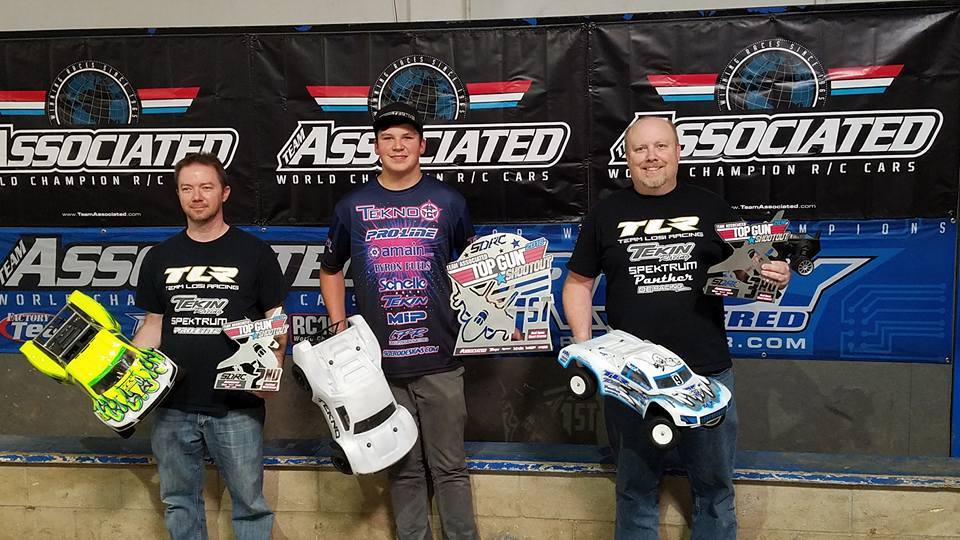 "This year I would attend the Top Gun Shootout held at SDRC in San Diego California. I would mainly run my 1/10 buggies, but the great guys over at Tekno would loan me a 4×4 SCT to run for the weekend! I wouldn't get a lot of practice with the truck (2 packs) but none the less the truck was dialed from the get go. I would have a poor qualifying day, just making avoidable mistakes. I would start 2nd in the 8 minute A-main. I finally felt comfortable with the truck in the main and would make the pass for the lead on the first lap and never look back. I would go on to lap 3rd place and nearly 2nd!"
Overall results:
1st: Mason Eppley – Tekno SCT410.3
2nd: Ryan Dunford
3rd: Doug Casper
Navan Winter Series Round 3 (IE), report by Derek McCloskey: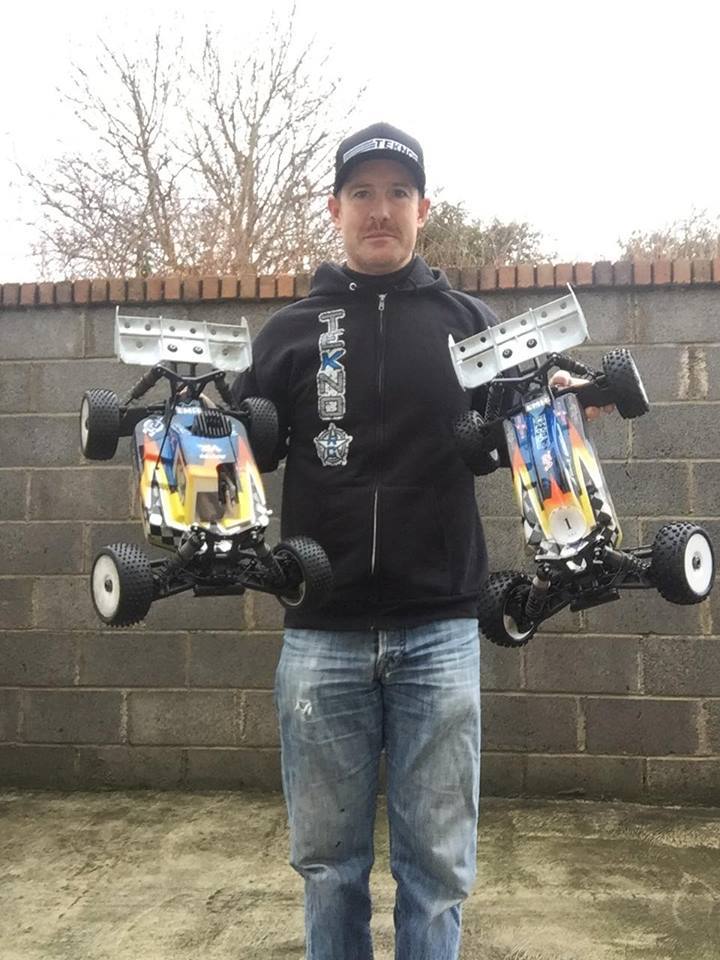 "Round #3 of the Navan Winter Series took place last Sunday. The day was cold but dry with partial sunshine all day. For the third time out of three, Tekno EB48.3 buggies would dominate both E-buggy qualifying and the finals. Derek McCloskey made a return to the Nitro class for the first time in the series making an immediate impact. In the E-buggy class, William White won all rounds of qualifying to TQ the meeting. However, after a final laden with controversial incidents, Derek McCloskey took the win by 1.4 seconds from William. In the Nitro class, Derek's car improved dramatically as the day unfolded qualifying 5th. He made a solid start to the final, holding third and was positioned just right when the second place driver had a technical issue. A great day for Derek winning E-buggy and placing as runner-up in Nitro. His championships are looking very healthy at this point."
Overall Results:
1st: Derek McCloskey – Tekno EB48.3
2nd: William White – Tekno EB48.3
3rd: Kim Delcampo
Duel In the Dezert Series (US), report by Christian Hernandez: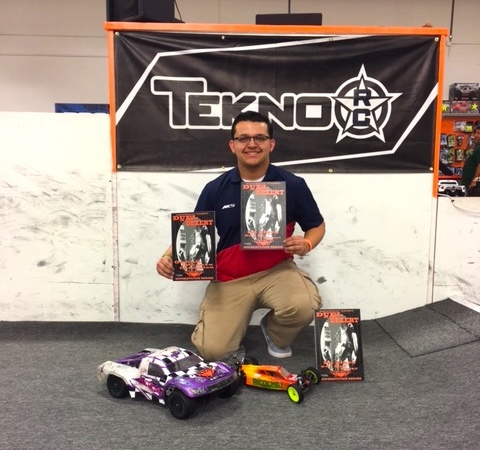 "Duel in the Dezert Point Series race run by Mark Gaddis, owner & builder of Ricochet Raceway, wanted to provide a solid series of races before the holidays. Victor Pitones manager of Ricochet was the announcer for the series. Practice sessions were 3 hours of controlled practice with two 5-minute qualifiers and 5-minute mains. For me, the overall Series was a personal challenge to get the Tekno sct210 conversion in a competitive state. Throughout the series, I would focus in on this project by accounting for weight, performance, and making the conversion simple so that others could replicate it."
Overall Results:
TQ/1st: Christian Hernandez – Tekno SCT410.3
2nd: Elliot Watson
3rd: Craig Smith