Tekno RC's Ryan Lutz at 2016 Byron Fuels Heartland Challenge
This weekend I attended the Byron Fuels Heartland Challenge held at Fastlane Raceway in Blue Springs, MO. Friday was washed out literally as the rains kept-a-falling. Fortunately,  the weather cleared for the weekend and we got three quals on Saturday and the mains on Sunday. I chose not to practice Saturday morning and opted to learn the track in Q1 as the track surface was extremely soft and wet.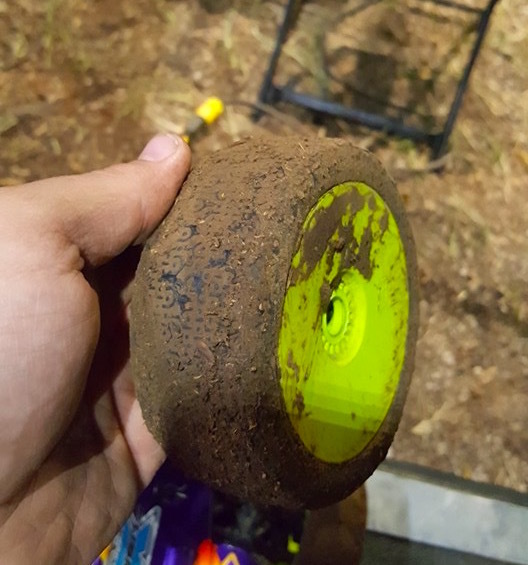 Pretty damp track conditions…
For this event, I stuck with my Nitro to represent Byron Fuels. Qualifying went pretty well as I would TQ all three rounds of Truggy with my NT48.3. In buggy, I would finish 2, 3 and 2 to take 2nd overall on the grid behind hometown hero Jared Tebo.
In the truggy main it was a 45-minute affair and because my mileage was good, I did 9 minute stops this go around. From the start, the field made some mistakes and I just put it in cruise control. I went the entire 45 minutes without crashing on my own. My truck was as dialed as always and I came home with the win. Also a huge congrats to Seth VanDalen and Eric Fletcher for finishing 2nd and 4th respectively for Tekno!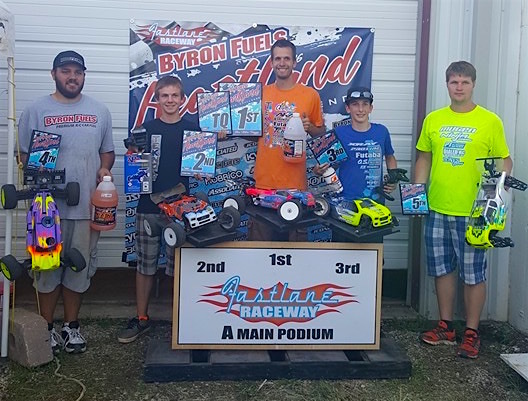 Truggy podium
In the Nitro buggy main I started behind Tebo and paced him for the first 6 minutes. We ran about two seconds apart that entire time but I hit a rut and flipped as the marshal just begun running the other way. I ended up on my lid for about eight seconds and the engine died, probably due to air in the line. So that put me a lap back of Tebo and about 15 seconds behind Cody King for 2nd. Was able to reel in King by the halfway mark but suddenly on the backstretch, it felt as though it was running out. Seemed to be a ghost-flame as there was fuel in the tank. So I kept my position in 3rd but now a lap behind King with about 15 minutes to go. I pushed hard and made up a lot of time. Got my lap back from King and whittled it down to 10 seconds back with three laps to go. I also caught and passed Tebo to get a lap back. Ended up running out of gas that last stop because of how hard I was driving but my buggy handled it and did awesomely!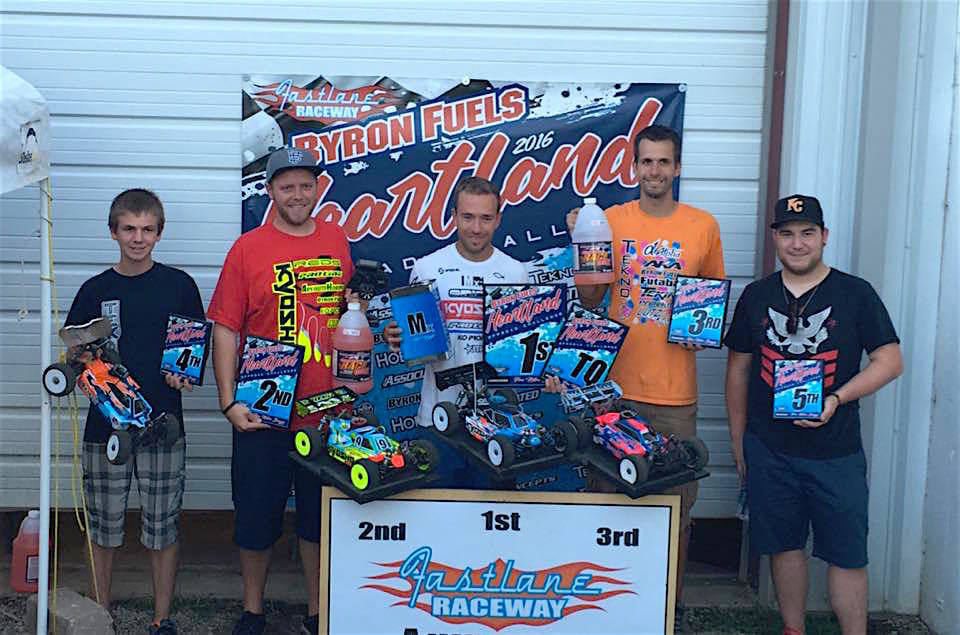 Nitro Buggy Podium
Overall still finished 3rd. So a TQ, 1st, and 3rd finished up my weekend. A big congrats to Seth VanDalen for taking 2nd in truggy and EBuggy and 4th in Nitro buggy! He was wheeling all weekend.
Now it's final preparation for the IFMAR World Championships 8th Fuel Off Road in Las Vegas, NV next week!