Tekno RC Team Report Week 29 2016
11 different drivers winning in 4 different countries are featured in this week's team report making it our most successful week so far! Joe Tramontana, Allan Smith, Dave Hemenway, Seth VanDalen, Steve Downs, RJ Hart, Aaron Royston, Derrick Harris, Anthony Westergaard, Elias Chaves, Boy Witsarut and John Matthews all won the races they attended, great job everyone! Report from each race follows:
MNRC race (USA), report by Seth VanDalen:
"The 4th round of the MNRC series was in Duluth, MN at LSRCC. The race day on Saturday started out with the series making a choice to run only 2 rounds of qualifying and mains in one day due to weather.
In E Buggy and Truggy I was fast enough to lock up the TQ's with wins in both qualifiers. Nitro Buggy was I had a decent run that put me third in the first round, but in the second run I was not used to the car yet and struggled the whole run and started 7th going into the shortened main.
When mains came up later that night I was confident and it paid off with me checking out early in E Buggy and at the first pit stop in Truggy, putting me in a comfortable position for the wins. In Nitro Buggy I fought through the pack quickly and got into the 1st spot before 1st pits and never looked back.  When the tone sounded in A2 of E Buggy, it was a clean start but I made a mistake which put me back in the pack. I was able to battle with the leader for the win allowing me to make a clean sweep of the mains."
Overall results:
1st: Seth VanDalen
2nd: Kendall Welch
3rd: Josh Ford
TQ/1st: Seth VanDalen
2nd: Greg Baumel
3rd: Kyle Praske
Electric Buggy:
TQ/1st: Seth VanDalen
2nd: Tony Sletten
3rd: Allen Smith
7th Annual East Coast Championship (USA), report by Dave Hemenway: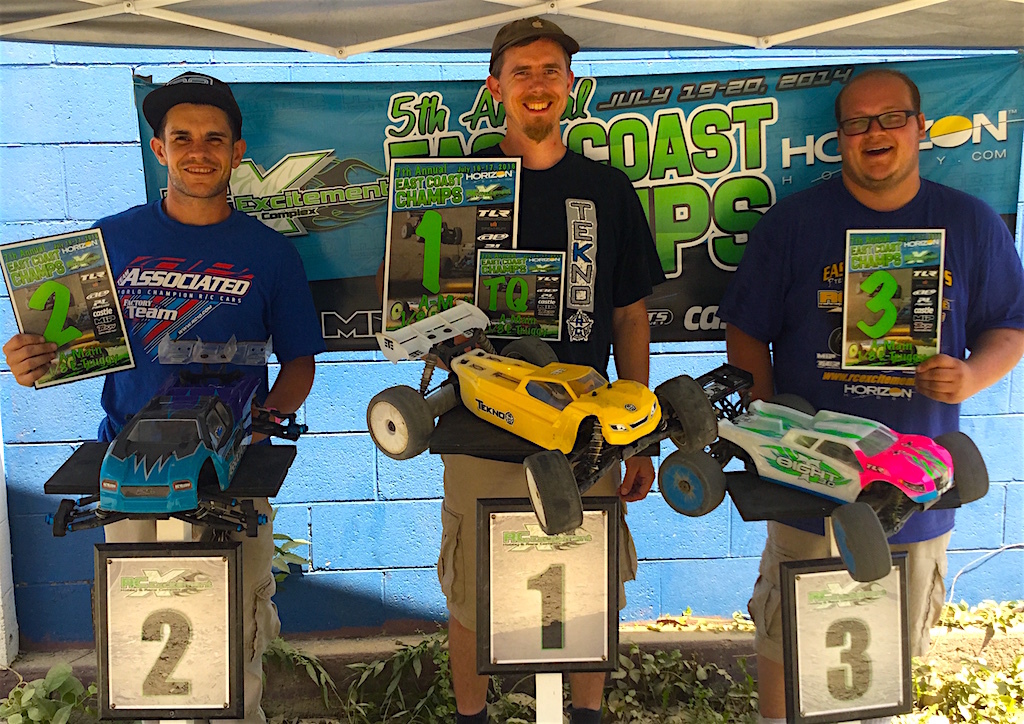 "The 7th Annual East Coast Champs hosted by R/C Excitement had a great layout, created by the owner's son Toddie Anderson, as it was easy to get around but technical to do fast with corner tables and downsides as well as sweeping and tight corners. Several local and regional fast folks were there in addition to Cole Ogden and Dakotah Phend (who both stayed in Nitro and put on a great show to start their main). Traction came up throughout the weekend and it was just a great time overall with some of the most clean and respectful racing I've gotten to experience in a long time.
I ran my usual Tekno RC electric trifecta. The ET48.3 was great as always, taking a decisive TQ and win. The SCT410.3 got me into the lead but after a mistake I would follow in 3rd until the end of the race. Lastly, the EB48.3 had the pace I needed, but after jumping up a few spots I made an error on a whip corner table jump that set me back and kept me from pushing to challenge for a podium spot, ending up in 4th."
Overall results:
TQ/1st: Dave Hemenway
2nd: Phil Morris
3rd: Trevor Wilkie
New RC Championship Round 5 (TH), report by NewRC: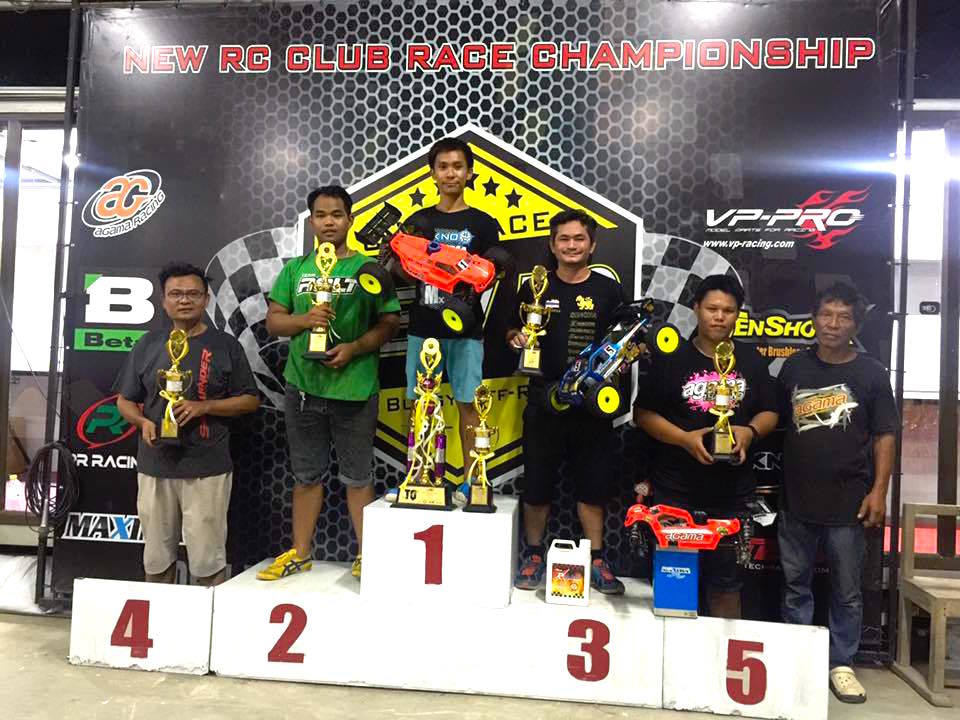 "The 5th round of the NewRC Championship was held on July 17th at NewRC track in Bangkok, Thailand. Drivers from all around Thailand gathered to race since this is one of the most popular series in Thailand.
Due to the rain season here in Thailand we had heavy rain right after qualifying so we took the decision to run finals on our covered carpet track, having TQed I didn't know what to expect for the finals since I had never run the truck on carpet.. I managed to get the win in front of the fellow team driver Oun, also driving a Tekno RC NT48.3 with Thanet S in third place
This was my first race with my Tekno RC NT48.3 and I can say I was impressed by the way the truck handled, I would like to thank Tekno RC for the support!"
Overall results:
TQ/1st: Boy Witsarut (Tekno NT48.3)
2nd: Oun RCLT (Tekno NT48.3)
3rd: Thanet S
Summer Sizzler (US), report by Joe Tramontana: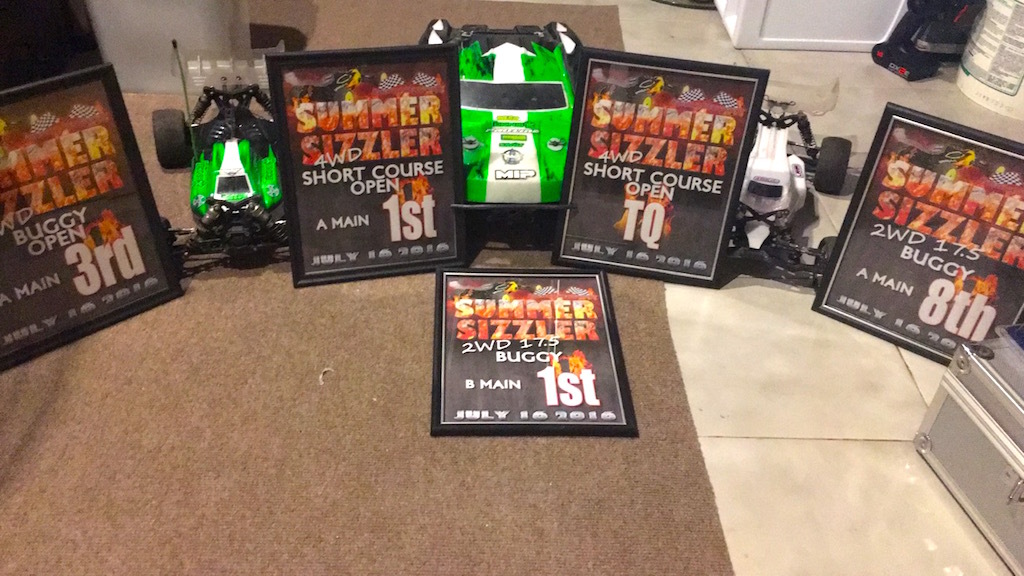 "The Summer Sizzler was a 1 day race hosted by Island Raceway And Hobby in New York. There were about 110 entries with classes of 4wd Short Course ,4wd Buggy, Stock and Modified 2wd Buggy and also Stadium Truck. There were 12 heats with 3 rounds of qualifying followed by 11 Mains."
Overall Results:
TQ/1st: Joe Tramontana
2nd: Harley Charlie
3rd: Craig Vickers
MNRC Nitro Series Round 4 (US), report by Allan Smith: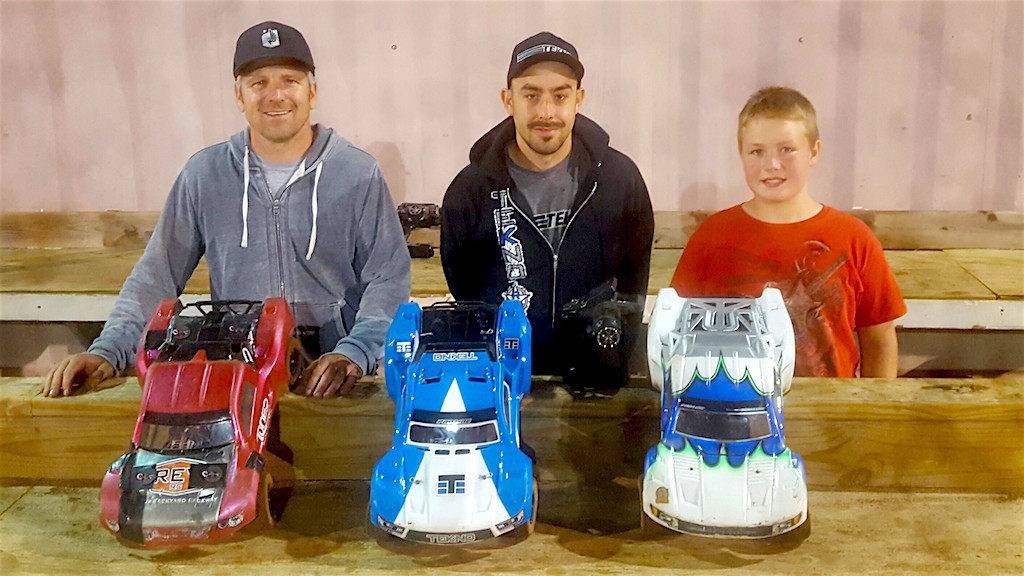 "I got to LSRCC in Duluth, MN at around 2:30pm on friday. The track was wet but runable. First I practiced with my Pro 4 with new m3 Proline Blockades it was feeling good. Then I went out with my EB48.3 on x4 Suppressors and it also felt real good.
We decided to run all qualifiers and mains in one day due to rain in the forecast. Both Pro 4 and E buggy went really well I was TQ in Pro 4 and 8th in E buggy starting in the A. We ran double A mains, I was able to win both Pro 4 A mains and after putting in super clean runs I sealed 3rd overall in E buggy after a super intense battle. I had a great time and I couldn't have done it without my Teknos."
Overall Results:
TQ/1st: Allan Smith
2nd: Nate Smith
3rd: Zachary VanDalen
Brawl For It All (US), report by Steve Downs:
"Mid summer annual trophy race held at Tri-cities RC racing (TCRC) in Huntington, WV. This is a local track for me so I was able to use my base setups for all classes I ran. The track was quite damp from a week of rain prior. With showers Friday night and Saturday morning it was constant changing conditions as the track dried out in the 90 degree afternoon sun. Then with mains under the lights moisture worked it way back into the track."
Overall results:
Electric Truggy:
TQ/1st: Steve Downs
2nd: Chris Hicks
3rd: Tom Mainella
1st: Steve Downs
2nd: Dave Osbourne
3rd: Rob Gleason
Summer Sprint Cup (IRE), report by Colin Whelan: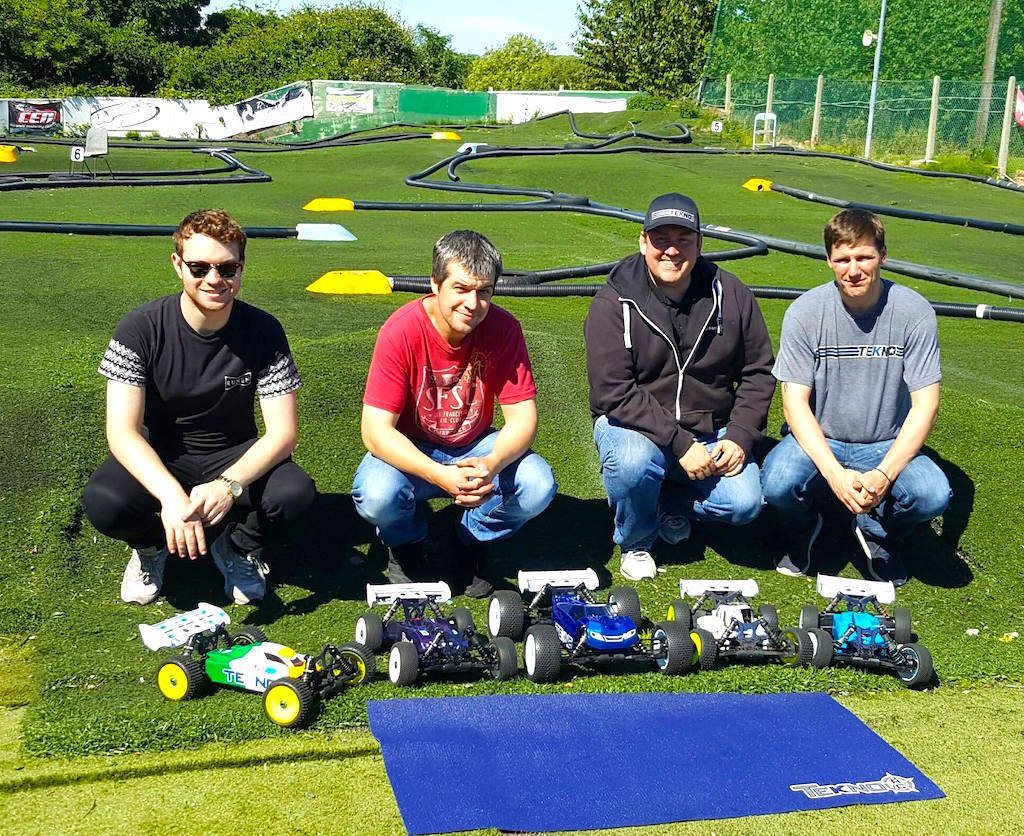 "This Sunday saw round 5 of the Nitro Nuts Sprint Cup at NNN race track. We were treated to ideal conditions in Navan with the sun out for what had to be the hottest race day of the season so far. Everything went well during practice and after some changes to the initial setup my NB48.3 buggy was feeling dialed.
Over the course of the day the team managed to secure top spots in all 7 of our Sprint races despite tough competition from all of the other drivers. John put in a solid performance to claim 5 firsts and take overall top spot for the event in his EB48.3. After dropping to fourth overall at one stage I managed to put in my best time of the day during the final round for my second 1st of the day to claim second overall behind John. The rest of the team put in a great effort finishing with Darrell in 7th and Conor in 8th giving us 4 Tekno Buggies in the top 10.
Thanks again to Tekno Rc for such a great buggy and Modultune.com for their support so far this year."
Overall Results:
1st: John Matthews (Tekno RC)
2nd: Colin Whelan (Tekno RC)
3rd: Kim Delcampo (TLR)
FTMS Round 3 (US), report by RJ Hart: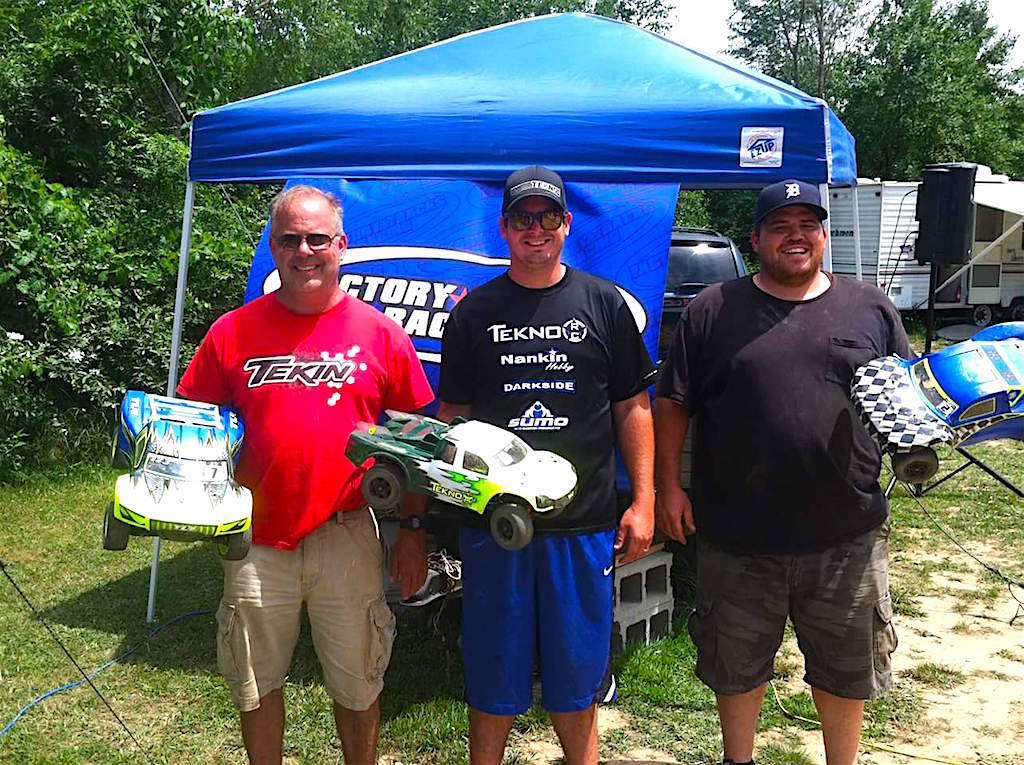 "This past weekend was Round 3 of the Factory Tracks Midwest Series at 710 R/C Raceway in Okemos, MI. We had 93 entries for the weekend, so the program ran very smooth. We had practice on Friday, with the race taking place Saturday & Sunday. I ended up running the SCT410.3 and my EB48.3. Both cars felt great throught practice and the race day! I ended up snagging TQ in 4wd Mod SC. In the main I just focused on putting down clean laps, as I knew the car was on point. I was able to maintain the lead for the entire race, and cruise to victory.
Thanks to Tekno R/C, Nankin Hobby, Darkside Designs, and Sumo R/C for the continued support!"
Overall results:
TQ/1st: RJ Hart
2nd: Dan Stebbins
3rd: Rich Gonzalez
Triple Crown R/C Challenge Round 2 (US), report by Aaron Royston: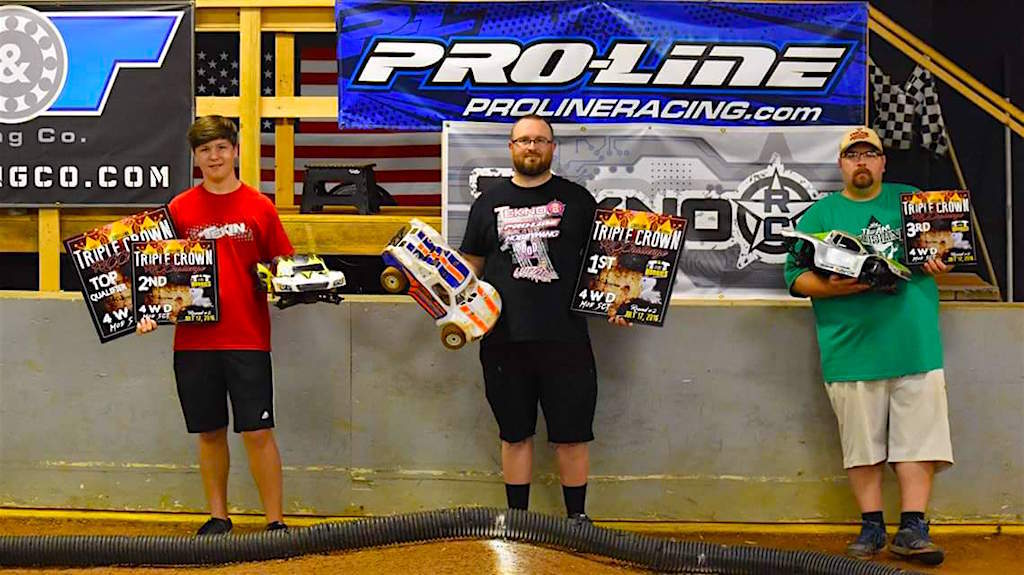 "This was the 2nd round of a 1/10 scale dedicated series to show who the best drivers from TX, OK, and LA are as both individual and state points are awarded at the end of series, very cool concept.
I was not able to make the qualifiers due to prior engagements so showed up on main day with zero practice. I ran 3 classes (4wd SC, 2wd SC, 4wd mod buggy) which gave me some extra track time. In 4wd SC mains I of course started in last place but took the win in all 3 A's. In 2wd SC I had a 2nd/2nd/1st to secure 2nd overall. In 4wd mod buggy bumped from C-main to A in the largest class (also first time running this class) and finished 7th overall."
Overall results:
1st: Aaron Royston
2nd: Carter Eaves
3rd: Andy Gray
Hobby Depot Cup (CR), report by Elias Chaves: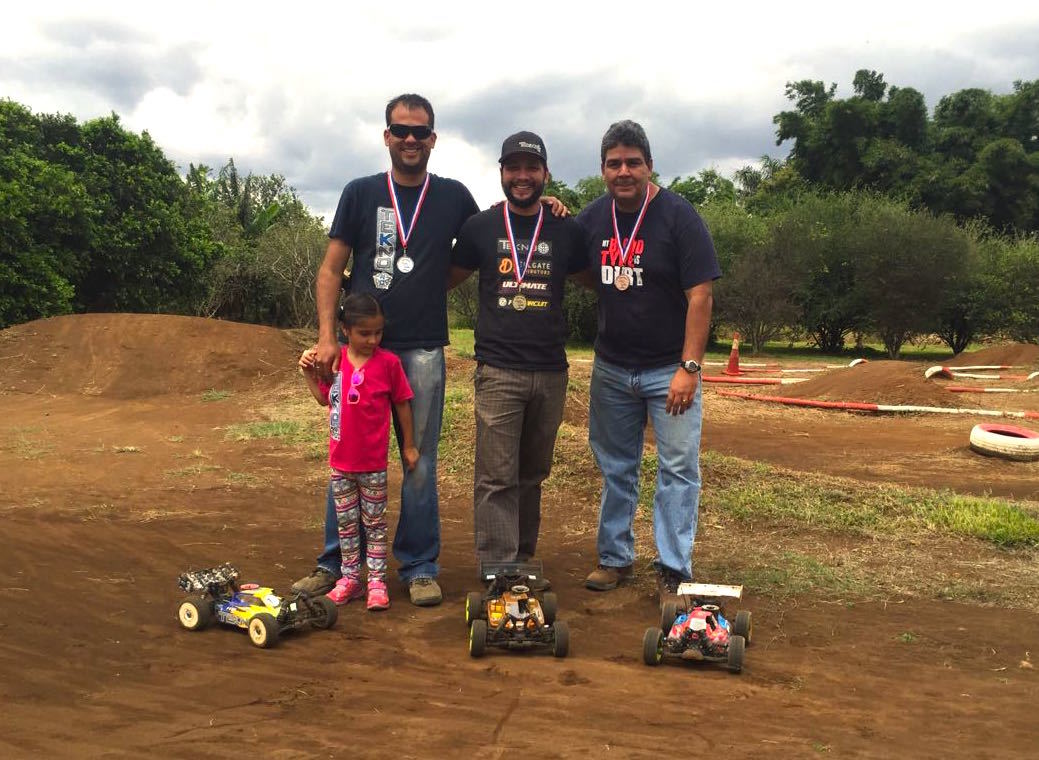 "Although I had an average first couple qualifying rounds I made some changes on my NB48.3 buggy and managed to qualify 4th in the Amain final. During the main my car was perfect allowing me to have a mistake free final and win the final by a good margin over my fellow team mate Andres Roldan. 
I hope Hobby Depot keeps on organizing this great series!"
Overall results:
1st: Elias Chaves
2nd: Andres Roldan B.
3rd: Adrian Hauri
2016 Summer Scorcher (US), report by Derrick Harris: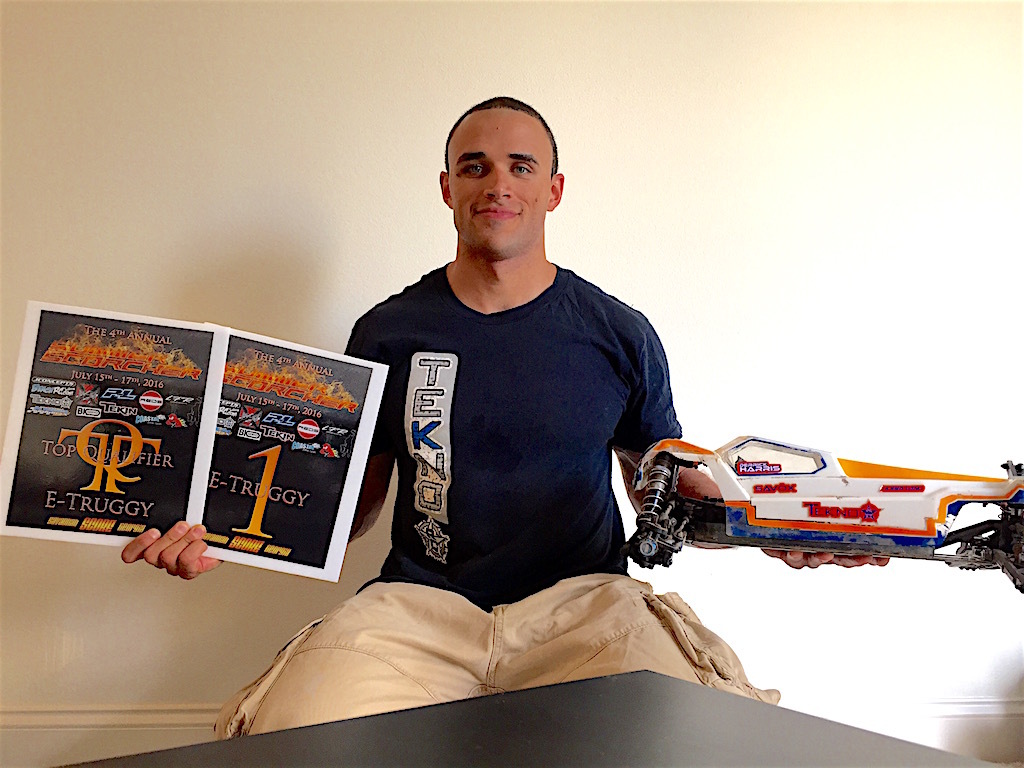 "I was excited to make my first trip to Phil Hurd Raceway in Savannah. Not long after being there did I learn that the track is the 2nd oldest RC track in the country. The crew put on a great show and the track was awesome.
Practice in E-truggy went very well as I barely had to touch my base setup. I mainly changed tires and compound to address the high temperatures we'd see all weekend. In Q1 I had a solid battle with teammate Austin Odum, but after some trouble with his truck, I was able to steal round Q1. Though I went through a set of tires in Q2 and Q3, I was able to TQ in the respective rounds for the overall top spot in the A main.
On to the main….which was the only bad part about the weekend. The rain hit the track and we never got to run the main. Finishing positions were determined from the qual points and I was awarded 1st place. Not the way you want to win a race, but sometimes Mother Nature does not want to cooperate. Congrats to fellow Tekno teammates Eric Grotenhuis and Robbie Davidson for making the podium a Tekno Sweep! Thanks to my sponsors Tekno RC and G's RC Raceway in Shippensburg, PA!"
Overall results:
TQ/1st: Derrick Harris
2nd: Eric Grotenhuis
3rd: Robbie Davidson
 Extreme Rpm (US), report by Anthony Westergaard: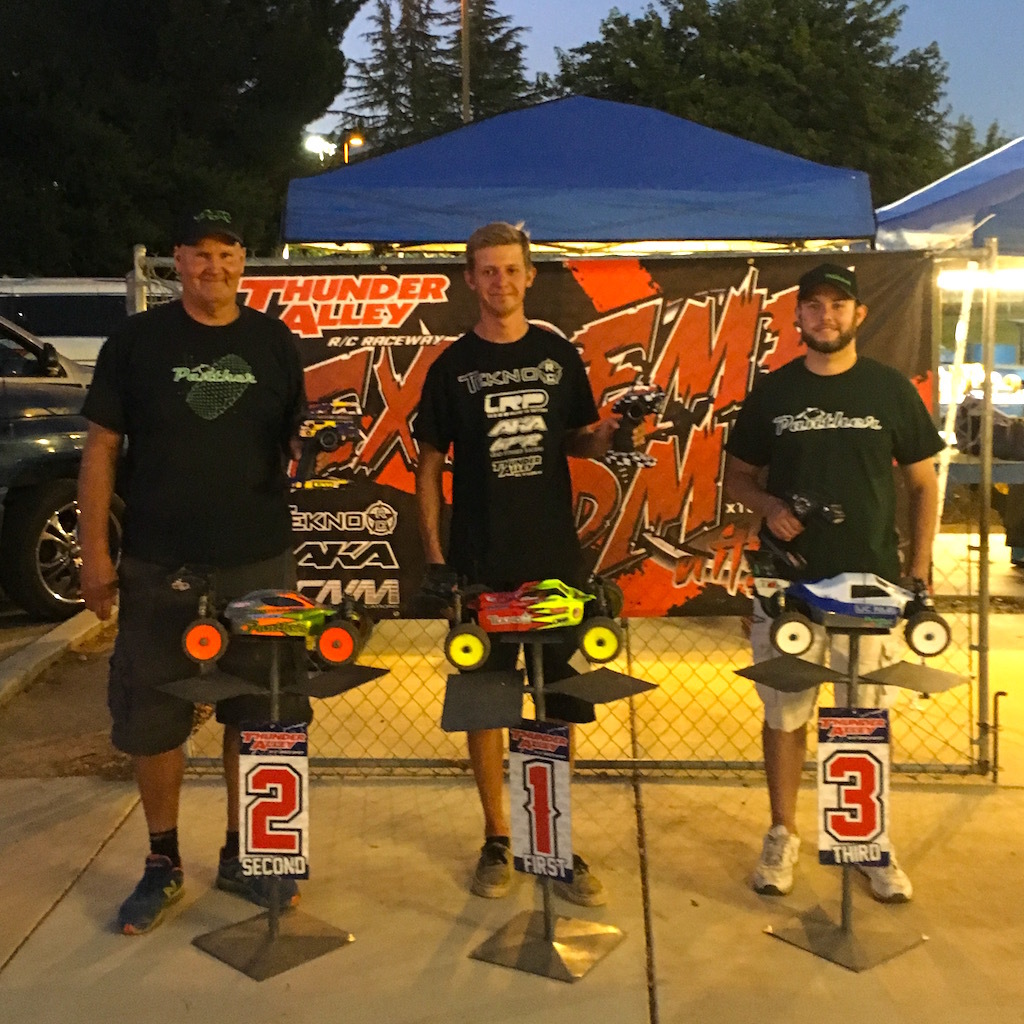 "This was a one day race at Thunder Alley Rc Raceway. The track was built by Levi Jackson at Sik Tracks. The track owner Larry Cercuettini was the race director and announcer.
Practice was good and the track was holding water. My New Eb48.3 was very smooth. Didn't need to make any changes.
Qualifying was during the hottest part of the day. Track was wet and dry during one run. I ended up getting the Tq in round 1. I also bettered my Tq in round 2 and 3.
During the main I started out front and had a perfect race. No crashes and smooth laps. Ended up going home with a win in Ebuggy with my Eb48.3."
Overall results:
TQ/1st: Anthony Westergaard
2nd: Bill Koch
3rd: Troy Spindler