Tekno RC team made the trip to Newport, Shropshire in UK for one of the biggest European races for 2016, Neo16. Ilias Arkoudaris reports back from the race: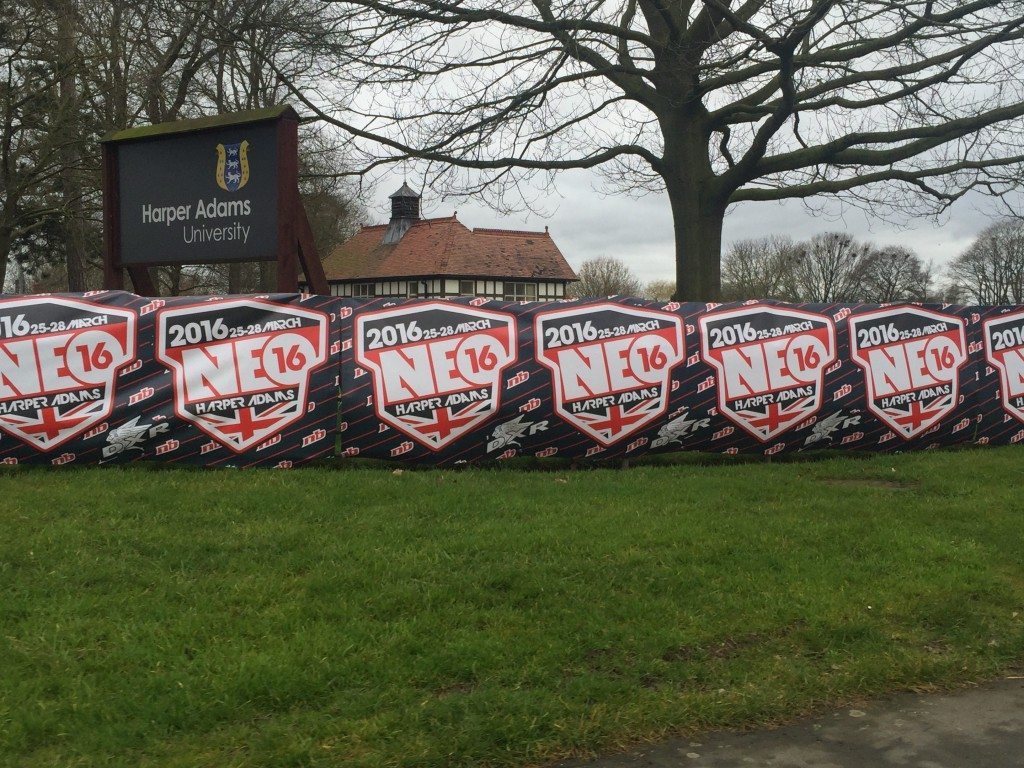 "Like every year Neo race is held during the Easter weekend at Harper Adams University in Newport, Shropshire. I have attended this race quite a few time in the past but this time was special for me. It would be the first time representing Tekno RC at a big European race and furthermore with team drivers that I have never worked with before or even met in person!
The plan was to meet Ryan Lutz at Manchester airport on Thursday morning and then head to the track which was about 95Kms (59Miles) away. This might not sound a lot but driving on the wrong side on the wrong side of the road could be a challenge….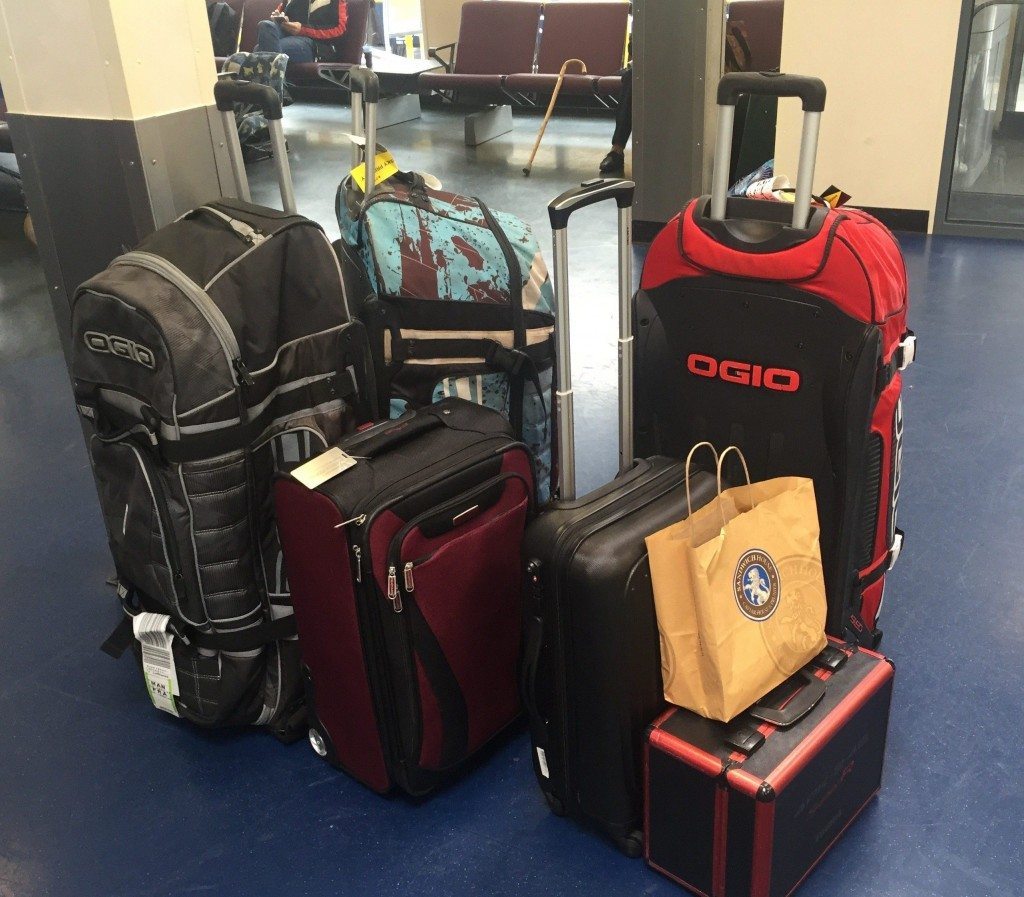 we arrived at the track safe and sound, no problems despite Ryan's concerns about driving in UK, he did great! The pitting hall opened it's doors at 4pm and thankfully this year we had our pit spots already arranged (thanks Andrew!) so there was no rush to book in.
Day 1 at Neo, three rounds of practice in the schedule for the day with three consecutive laps counting for reseeding. Our main goal was to find the right tires, get the feel of the track and get a good setup for our cars. Tristan, Rajco and Jeffry had never driven on a clay track so it would be difficult to adapt but they managed to do well despite the high level of drivers at the race. Ryan seeded 5th in Nitro and 10th in electric with three consecutive laps counting, not a bad start!
Interesting fact of the day:
Ryan can't eat spicy food.

Day 2 at Neo consists of three rounds of qualifying, juniors/oldies finals as well as the dash for cash race (top 15 qualifiers, in reverse order with the top 3 getting money prizes). Everything was set, team drivers were happy with their cars so it was about time to prove what they could do on the track! At the end of the day Ryan qualified 2nd in both Nitro and Electric buggy which was a great result for us, this meant that he would start from 14th place at the 10 minute long dash for cash final which didn't went quite as planned since Ryan got a good start but a number of incidents got him at 7th place, good practice though.
Interesting fact of the day:
Tristan Deichtmann had some issues with his engine, Ryan let him run his backup engine so he could continue his race.
Day 3 at Neo, two more qualifying rounds plus lower mains later in the day. This proved to be the most exciting day at the race since Ryan managed to get the overall TQ in the electric buggy class and qualify 2nd overall in the nitro buggy class with Rajco van der Sluijs in the 1/16th final and Tristan Deichtmann in the 1/64th final. Not bad considering that this was their first big race with the NB48.3 buggy!
Interesting fact of the day:
A crazy Irish almost ran me over with his (real) car.
Day 4 at Neo16 is finals day, what all of our hard work comes down to. Rajco van der Sluijs bumped into the 1/8th final where he ended up 12th with Tristan missing the bump up spot for 5 seconds, ending their race. Next up was the E-Buggy final, with Ryan starting from the pole position and ending up third after some great battles with the worlds best drivers! Next race for us was the Semi final where Ryan would start from the 1st position, but due to the extra pit stop (just for security reasons) would finish 3rd and get the 6th spot in the Amain grid.
Nitro Buggy Amain was next. Ryan had an amazing start, placing himself in the third spot for the first couple of laps and moving up to second after a couple more. Then out of nowhere, his car came to a halt on the 3rd minute of the final due to an engine problem. Trying to restart his car had no result so we had to retire from the race.
Interesting fact of the day:
John van der Sluijs said that the (NB48.3) is the best car Rajco has ever driven, this made me happy! ?
Overall a very good race for Tekno RC, with Ryan Lutz and the whole team demonstrating the reliability and speed of the NB48.3 and EB48.3 buggies more great results will come soon!
We would like to thank Matt Bridge, Daniel Austin and Andrew Rennick for their help and support throughout the race and also team drivers Jeffry Villalobos, Tristan Deichtmann, Rajco van Der Sluijs and Chris Long for their participation at the race, see you soon at the tracks!"