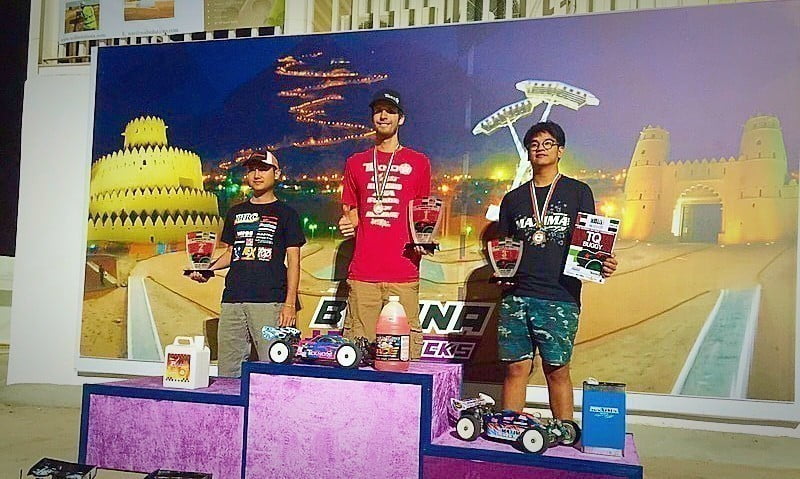 Ryan Lutz Wins National Day Event at Binona RC in Al Ain, UAE.
Ryan Lutz attended the first International race at Binona RC track in Al Ain, UAE, winning both nitro buggy and truggy classes against some international high profile drivers. Here is a report from Ryan:
This past weekend I traveled nearly halfway around the world to attend the first International race at Binona RC in Al Ain, United Arab Emirates. The journey would take me on a 24 hour trip one way, with another 1.5 hour drive from the Dubai airport. I must admit there was a bit of apprehension traveling to the Middle East with all that is going on in the world today. But I also suspected that much of it is overblown sensationalism by the US Media. My trip there was overall good including getting business class on the longest leg from Atlanta to Amsterdam. The only negative was the 24 hours + of sitting and being stuck in a sardine can, but for the most part it went reasonably fast.

Good group of guys at Binona RC Tracks in UAE.
Meen V and Surikan from Thailand also made the trip and it turned out Meen and I would have some good close competition in the buggy class. The challenge was of course the set-up on this super hard, abrasive, high traction surface. I threw all kinds of set-up changes at my buggy and although it wasn't perfect even at the end I got it much closer though lots of trial and error.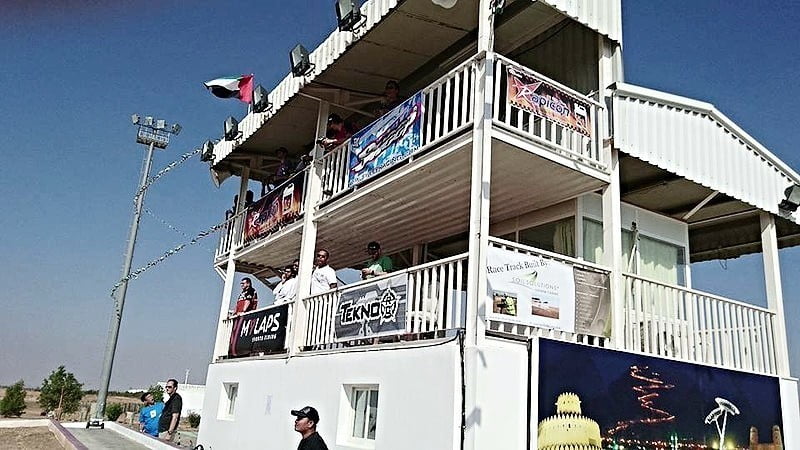 Multi Level Drivers Stand
Upon arrival to the track on Thursday morning I got to see what looked to be a fun track with a peculiar surface. The track was basically completely concrete, which I was informed of ahead of time, so I made sure to bring my AKA Medium Long Wear compound tires. The racing scene is new to this region and so the turnout was very light by most event standards that I attend. However those who did attend all had a great time, and I hope were able to learn some things by me being able to attend.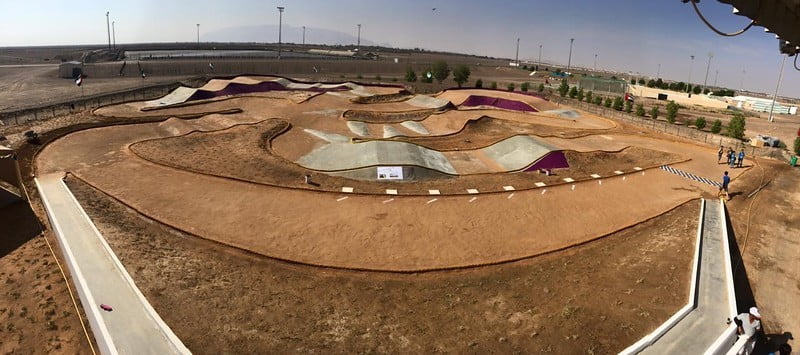 Binona RC Track
In qualifying I was able to take TQ in Buggy and Truggy in Q1. In Q2 though I had a couple to many mistakes and Meen would take the TQ in buggy. In Q3 I got caught up in traffic and Meen again got me and thus I overall got TQ in truggy and 2nd in buggy.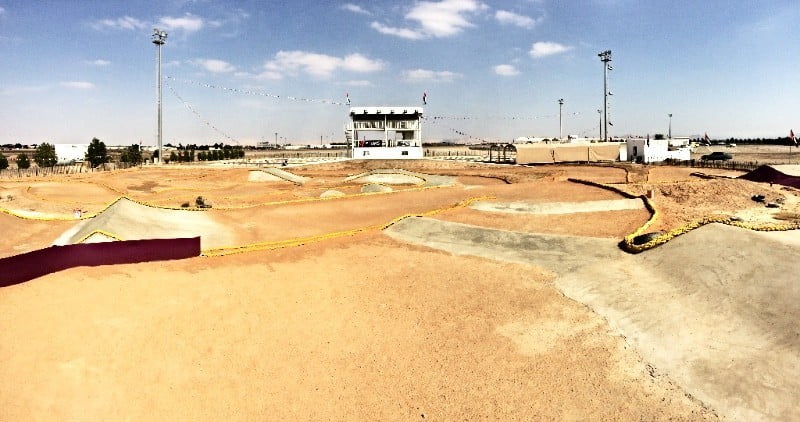 View from the back stretch
In buggy their was enough entries to do a Semi-Final, and so in the 30 minute semi-final I was able to win and put in the fastest 30 minute run by a couple laps to seat first into the 45 min A-final. About 10 minutes after the Semi- Buggy was the 45 minute truggy A-final. I had a good time in this race stretching a 9 minute pit strategy with the new Alpha Dragon 3 engine. Again the engines running great in both cars! In the last 3 minutes or so I came in for a quick splash of fuel because for that remaining time I tried not to lift! I drove full throttle everywhere and tried to do some bicycles around corners and down the straight. I had a great time and it sounded like all those watching did as well. After the tone sounded I won the 45min race by nearly 8 laps.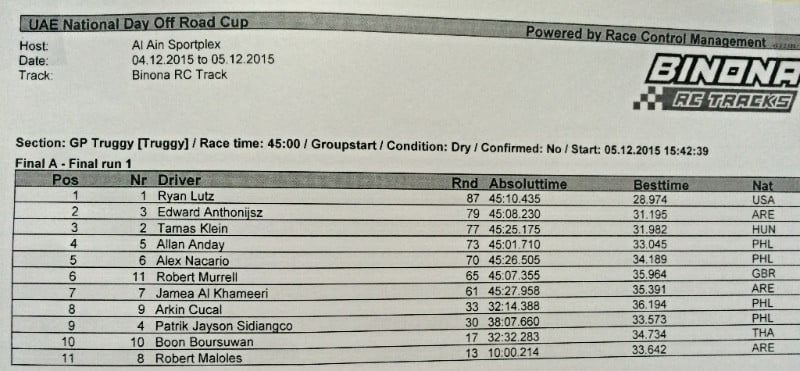 Truggy A-Final Result. Top three drivers driving the NT48.3 Truggy!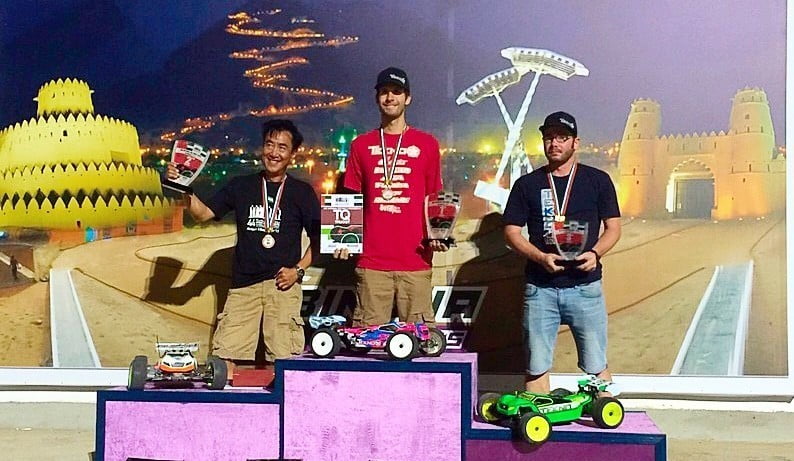 Truggy Podium, all Tekno RC!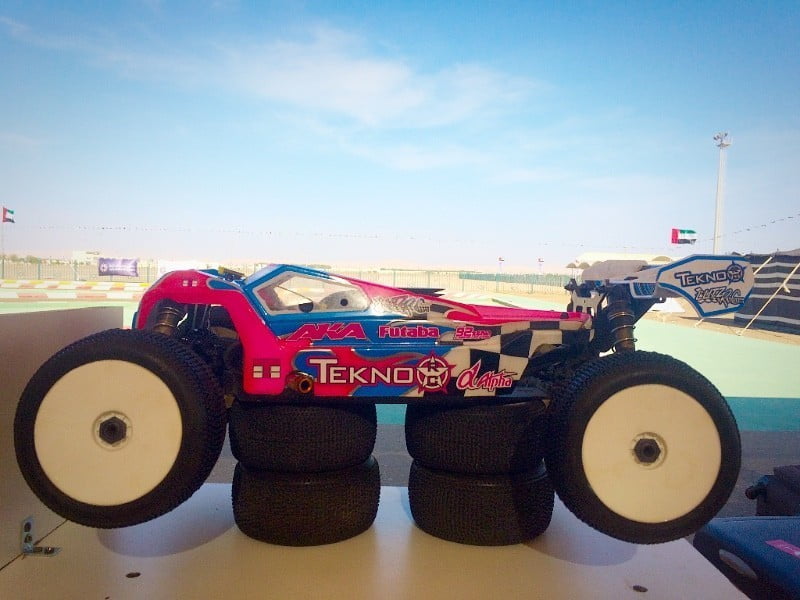 My Dialed as Always Tekno NT48.3
Last was the 45 min Buggy final. At the start Meen was chomping at my heels for the first 3 laps until I finally got a groove and built a 2 second lead. Then I had a very poor lap with 3 crashes (and limited marshalls) which ended up costing me 18 seconds on that one lap! So now I was 18 seconds behind Meen but I found a groove and started clicking off consistent high 29's with Meen doing low 30's. So I was gaining and soon found myself 10 seconds back. He then made a mistake and I was within 2. I finished reeling him in and shortly there after he had to do some tire changes as his tires came unglued. So with the issues he ended up having I set it into 100% cruise control and still tried to nail those 29's every lap. I would end up taking the win by over 5 laps in the 45 minutes.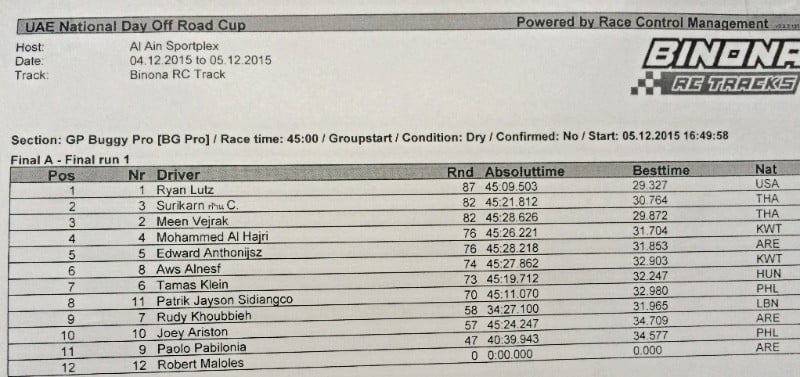 Buggy A Final Result.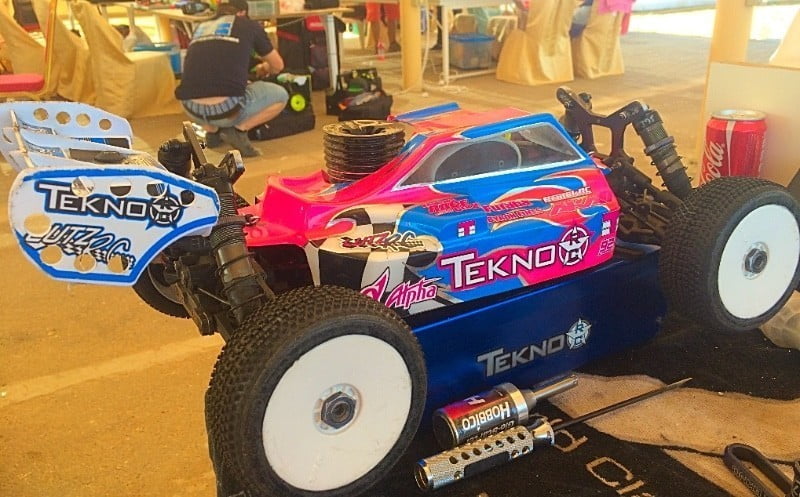 My Evermore Dialed Tekno RC NB48.3
I want to give a huge thank you to Edward for inviting me to the event and to Aws for driving me around and taking me back to Dubai after the races. I met a lot of great people and I really hope this event is the spark that will get R/C growing in the U.A.E.
Finally it's break time for me with just some club racing to tide me over until next year. Looking forward to the family time!
-Lutzinator