It's hard to believe that almost three years ago, the groundbreaking NB48 2.0 buggy was unveiled and shocked the industry. Two years ago, Jared Tebo piloted the NB48 2.0 to become the world's top driver, thanks to its longest in class arms and completely redesigned chassis layout. It has remained a customer favorite all over the world due to its incredible rough track handling, extreme durability, ease of maintenance, and innovative design features.
But we wanted to take the NB48 platform to the next level, and knew it was time for a major upgrade. In typical Tekno RC fashion, the NB48 2.1 had to offer exceptional value while also including never-before-seen features. Of course, we had to include several already released hop-up items, but we also needed to push 1/8th buggy design to its limits. The team has been testing individual components of the new buggy for quite some time, but on his first outing with the full production NB48 2.1, Jared Tebo was able to place it on the podium at the 2022 Southern Nationals and on its second outing, Jared Wiggins took the win at the 2022 MidAmerica Outdoor Visions race.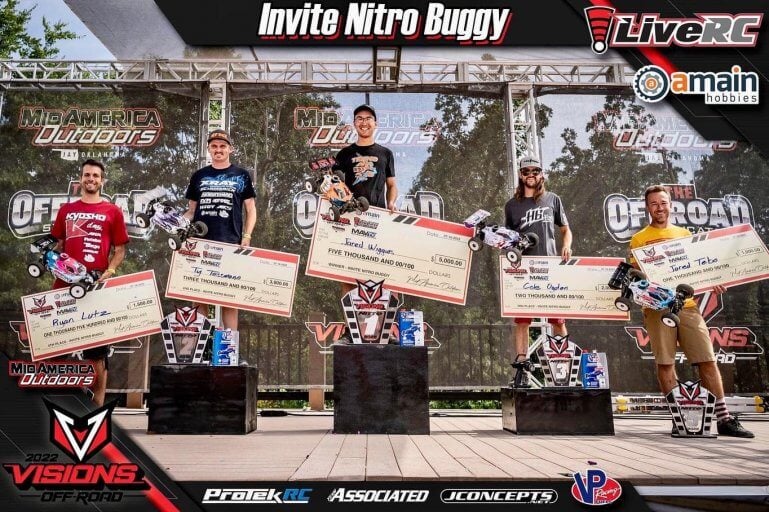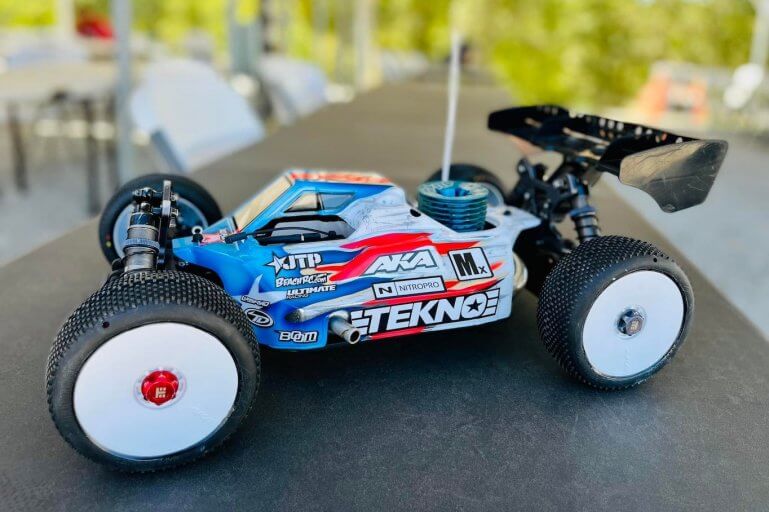 Many of the 2.0 upgrades, such as the revised shock towers, updated body, Ackerman spindle plates, offset brake cams, tall wing mount, more durable gearboxes, and chassis braces, are standard features on the NB48 2.1. How many companies would have stopped there and released a kit? Not Tekno RC!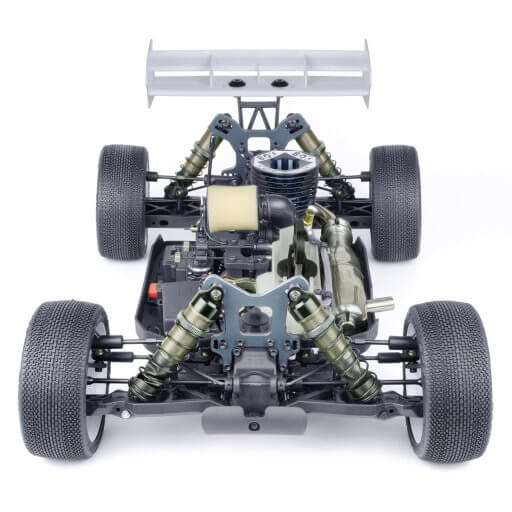 Our designers created entirely new rear arms and hubs with adjustable roll center, extending the industry's already longest arms to an incredible 112mm in length. They made a new chassis with lowered hinge pin braces, which significantly improved the buggy's handling. A new interlocking center differential mount improves brake response while reducing complexity. New differentials and rear springs were developed, and since they were such a game changer, we made them backward compatible and released them as soon as possible.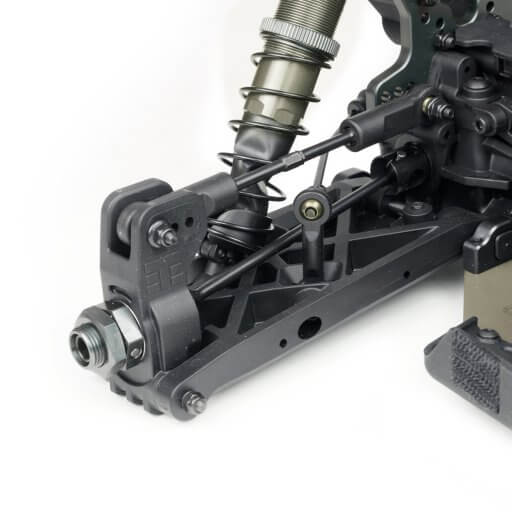 The new front end geometry, however, is one of the most revolutionary changes to the 2.1 platform. We knew that lengthening the front camber link would improve stability and predictability, but a camber link nearly the length of the arm had never been attempted in a C-hub car before. We tried for years and created several prototypes that significantly improved handling but were not durable enough or didn't provide the desired setup adjustments. It wasn't until recently that we came up with a completely new design that met all of the requirements.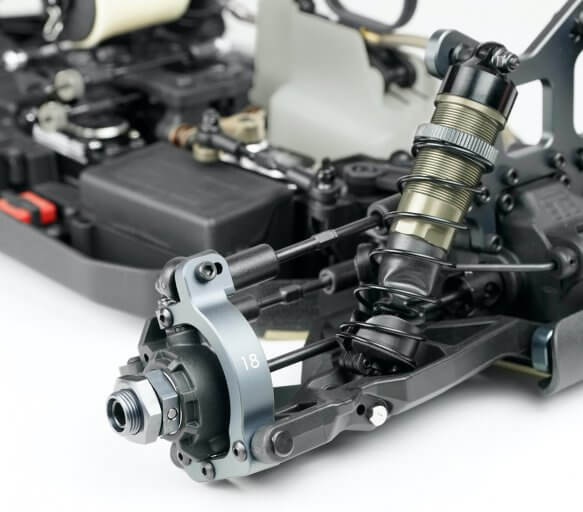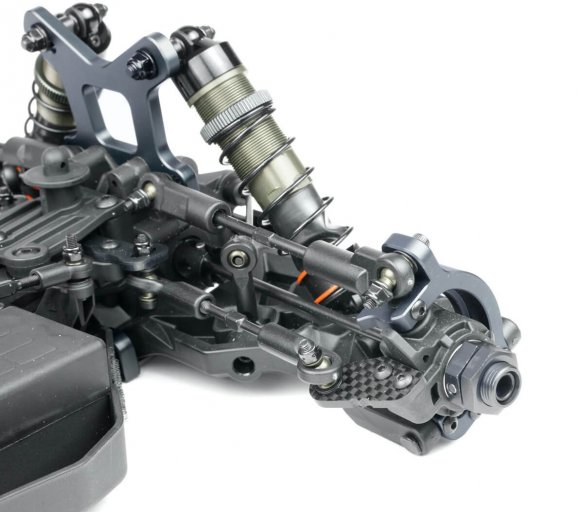 Thank you for all of your feature requests, constructive feedback, and criticism. Your suggestions have been invaluable. We listened to all of the feedback and we are confident that you, our valued customers and supporters, will appreciate the numerous enhancements that have been implemented. We couldn't be more excited to release the next 1/8th nitro buggy in Tekno RC's lineup, the NB48 2.1.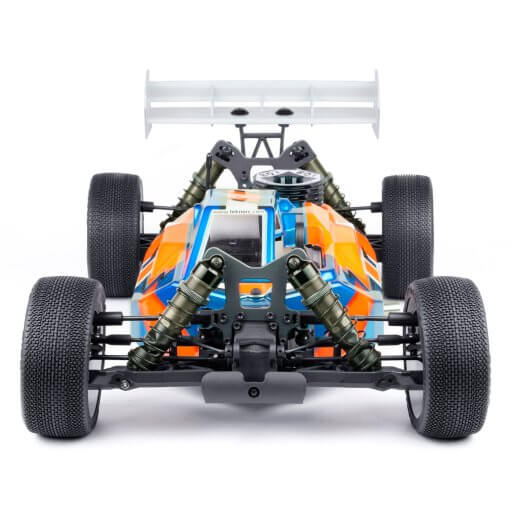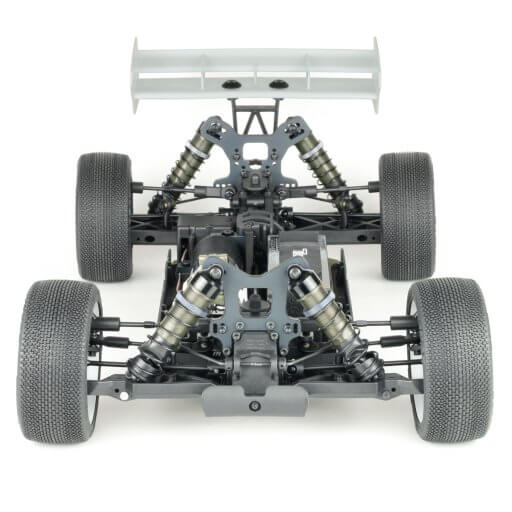 The NB48 2.1 is now available for pre-order through your local hobby shop or online. On August 10th, NB48 2.1 kits and spare parts will be available at www.teknorc.com!