Tekno RC Team Report Week 20-21, 2018
Two more weeks with Tekno filled podiums in the USA and Puerto Rico! Tekno RC Team drivers Marcus Carver, Donnie Ward Jr, Frederick Perkins, Aaron Royston, Wil Alameida, Brandon Hogan, Mike Murphy Jr, Bryant Peters, Jerome Marrero, Mike Legue, Samuel Sovacool, John Brett and Kevin McCoy all won the races they attended, congratulations everyone! Report from each race follows:
Payout Series Race 2 (US), report by Marcus Carver:
"Money Race # 2. There was a $25 entry fee per class with the top 3 taking home the payback. There was a low turnout this time due to other big races going on in the area. We had 3 Qualifiers and double A-mains. After 3 Qualifiers I was able to take TQ in both 4x4sc and E-buggy. In both the 1st A-mains for both cars, I did not make my last lap due to electronics issues.  Somehow I had still finished 2nd behind fellow team driver Aaron Royston as we had lap the field in buggy and I came in 3rd in SCT. In the 2nd A-main for buggy, I came in 2nd place again and was nudged out of 1st place by .118 secs. Very fun race. Came in 1st in 4x4sc for 2 A-main. To my surprise, I still was able to pull off the win in both class's and take home $85. Was a good day of racing ?"
Overall results:
Region Two 10 Scale Point Series (US), report by Donnie Ward Jr:
"Donnie Jr competed in the ROAR Region Two 1/10th scale Series. Completing 3 of 5 races to take the overall in Mod 4 Buggy and a Deadlock tie win in stock buggy 13.5 with teammate Fred Perkins"
Overall results:
Red River Shootout Series Round 4 (US), report by Aaron Royston:
"Great race day, all my cars were on point. Took the TQ/win in Expert Nitro Truggy, win in Expert Nitro Buggy, and 3rd in Expert E-buggy."
Overall results:
Spring Points Series 4 (US), report by Wil Alameida: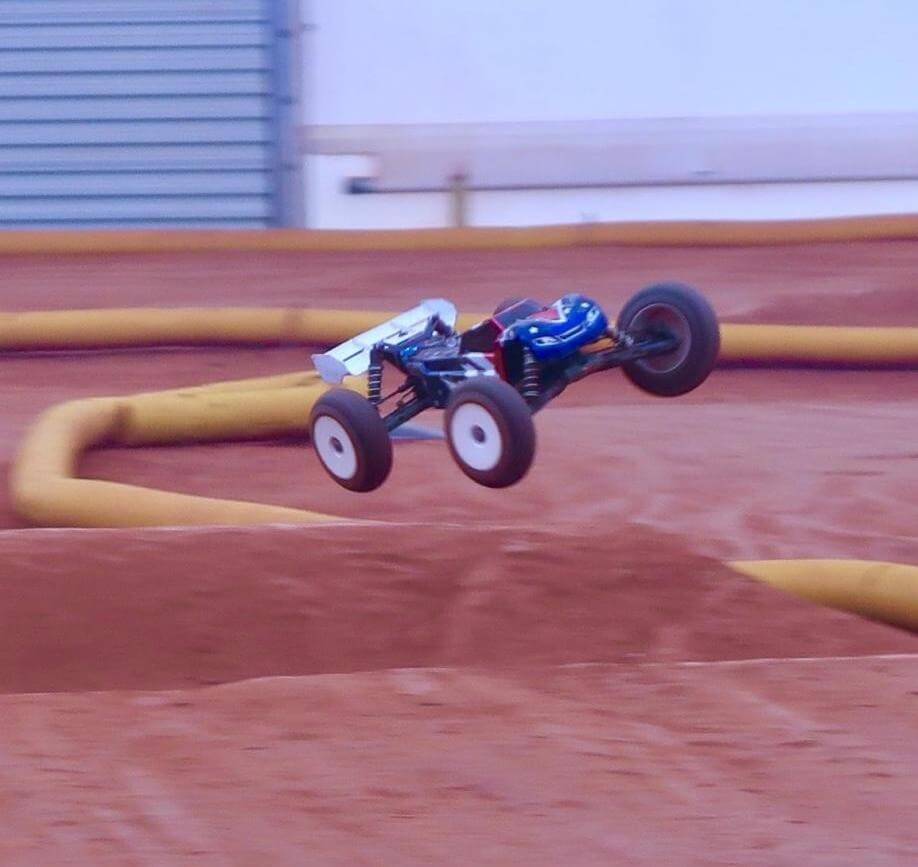 "Had a great time at Adrenaline RC for the 4th leg of the 5 race points series! Coming into this race, I felt great and ready to put in some work! I ended up running my normal classes (4wd SCT, E-Buggy, and E-Truggy), and it was a blast! Qualifiers would have a ton of ups and downs! E-Buggy was a lot of mixed emotions, lol, since I would have a very clean run, but for some reason, my transponder wasn't picking up, so I had to be manually entered. However, it still put me in 2nd overall. ? SCT was a little rough, since I had an outdrive showing some good wear, and was locking up my rear diff, so it was skating around pretty good, additionally, I had a hex strip out on a front rim. So, it was a little tough to handle. Truggy was a great run! I made a tire change up, and the truck was incredible!
Come mains time. I would start 3rd in the SCT B main, 2nd in the E-Buggy A main, and 2nd in the E-Truggy A main. I had to work my way through some traffic in SCT, and secure the win to get the bump. ? Then, starting in the back of the pack, I would go from 8th to 3rd. Great turn of events! Then E-Truggy was incredible! Got a sweet line passed the Top Qualifier, and never looked back! E-Buggy was a bitter sweet race. I would make a couple mistakes early on, and then had a steering rod end snap off a couple times during the race. Luckily my good buddy would snap it back on, and I would finish the race 5th overall.
Still not a single regret! Lots of great racing with great people! ? See ya'll at the track!"
Overall results:
1st: Aaron Royston – Tekno ET48.3
2nd: JZ
3rd: Marc Lyall
Ohio State Race/ Ooops Race (US), report by Brandon Hogan: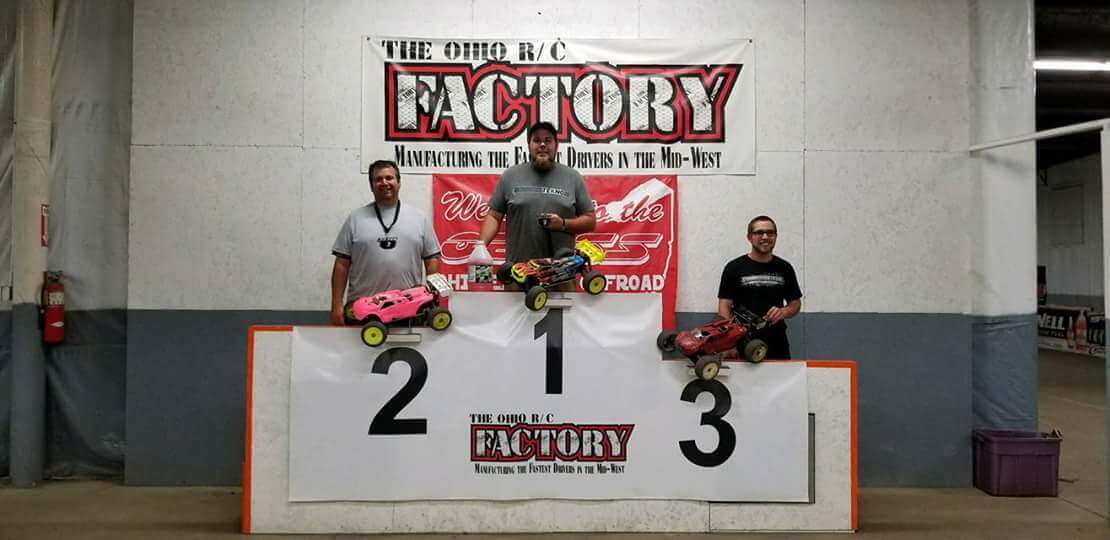 "Ohio state race/ ooops race was a great turn out of talent but mother nature forced us to go to the indoor track. Race was called ooops due to rain so the state race is postponed. In practice the cars felt decent, so we worked a bit on the rear end. Freed up the car a bit to help it rotate going through the corner a bit quicker. Qualifying was intensely close. Buggy was seperated by 5 seconds from 1st to 8th. Truggy was a on rails never had to change a thing. Main time in truggy I would lead from start to finish. No issue. Buggy i would fall back to 4th after an early mistake and put the hammer down and reeled in 1st right after the first pit stop. I would lead the rest of the way. It turned out to be a cash race due to rain and it was hosted by Curt Schelister, announcer was tim meleragano. Both vehicles were problem free all day!"
Overall results:
Midwest Nitro Series 2.0 (US), report by Mike Murphy Jr.:
"The Midwest Nitro Series is back and round one was at Thunder Road Raceway in Moline, IL. The format for this series was a bit different as we ran "Reedy" format so the overall win would come by who had the best 4 out of the 6 qualifiers. I ran both Ebuggy and Nitro buggy. Nitro buggy was defiantly my primary focus, so I didn't even practice with the Ebuggy as I was trying to tune in a new motor on my NB48.4 during practice.
Although I didn't practice with the EB48.4, it was ballistic fast every time it hit the track and I already wrapped up the overall win in the first 4 rounds!
The Nitro wasn't quite as easy. The competition was stiffer and on top of that I was struggling with a motor or clutch that I couldn't figure out at the time, so I put in another motor in and that did the trick as I was able to win the final 3 qualifiers along with the dash for cash and the overall win!! I didn't have to mess with setup much as the cars both had great balance with Joe's "rough track" setup with some minor tweaks that were advised by teammate Jared Wiggins. Thank you again to Tekno RC, Thunder Road Hobbies and LutzRc for your continued support!!"
Overall results:
RPM Series Rd 1 (US), report by Bryant Peters: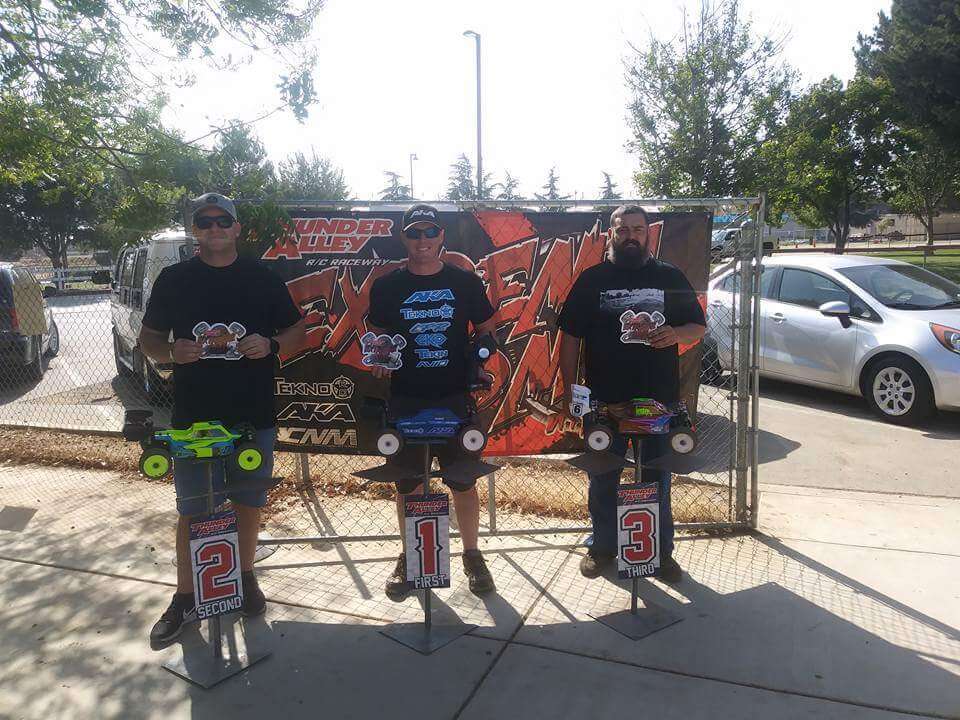 "This was the first round of a club series hosted at Thunder Alley. Practice went well running my normal starting setup, I played with adding some steering limiters in round one but ended up going back to none and setting the TQ in round 2.
In the main I would battle with Ryan for a good portion of the race but was able to break away in the last few minutes and bring home a win. Really couldn't be happier with how the car was and how smart I drove."
Overall results:
TQ/1st: Bryant Peters – Tekno EB48.4
2nd: Ryan Nielson
3rd: Andrew Trotter
SOR Championship Round 3 (PR), report by Jerome Marrero: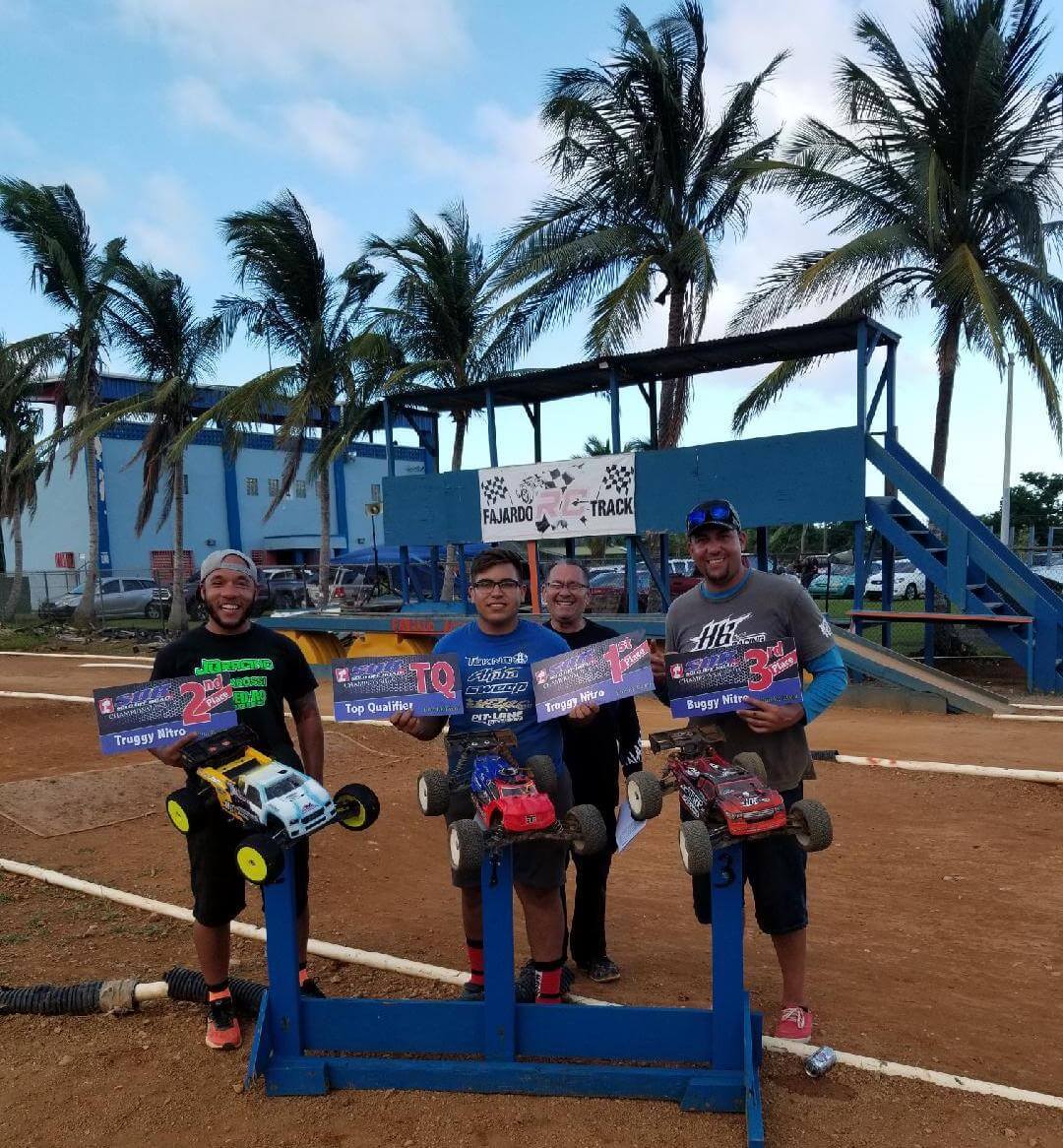 "This past weekend I competed in the SOR Championship's third race! In the first qualifiers I made some mistakes and it did not go so well. Now at the second qualifiers made some changes on the tires and I made the TQ! When the main A started I made an error that cost me so I ended up on the fourth place but after the first ten minutes, I was behind the car in the second place. The race continued that way until my pit man made a good decision and I gained advantage making me the winner of the race. The car was better than ever. #TeknoTakeover!"
Overall results:
TQ/1st: Jerome Marrero – Tekno NT48.3
2nd: Eliut Hernandez
3rd: Jose Negron
THE Series round 1 (US), report by Mike Legue: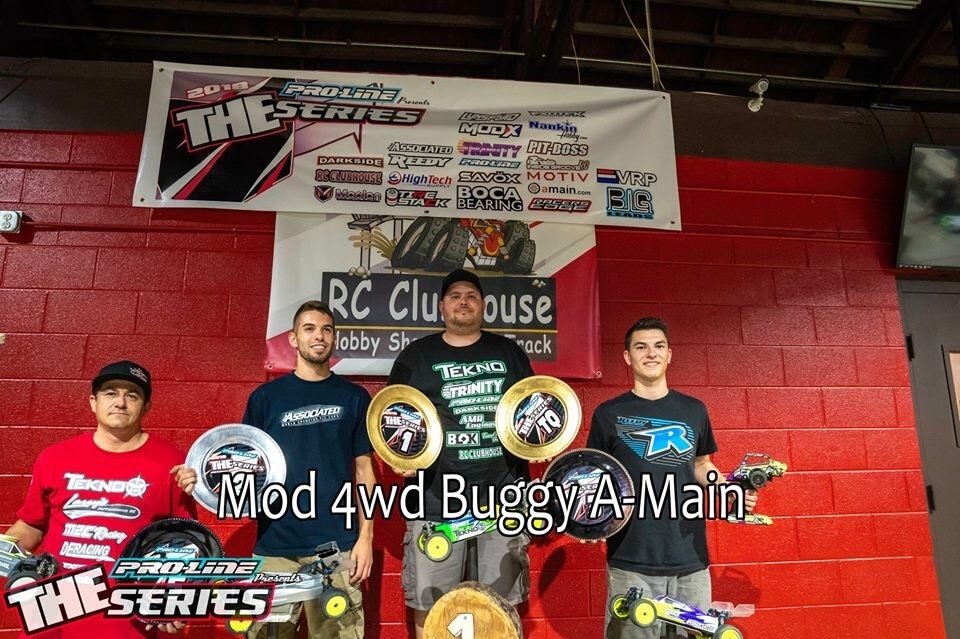 "This was round 1 of the 5 race summer series, called THE-Series. With just over 300 entries, it was plenty of time to run 3 classes. Although they did cut 1 round of qualifying out due to time constraints.
I ran mod 2wd, mod 4wd and ebuggy. All 3 cars were on point and I would tq mod 4wd, qualify 2nd in ebuggy and 3rd in mod 2wd. After some hard fought mains, I won both mod 2wd and mod 4wd, and finished 2nd in ebuggy. Overall a great day and a killer way to start off THE-Series!"
Overall results:
TQ/1st: Mike Legue – Tekno EB410
2nd: Matt Cline
3rd: Austin Weiland
MNRC Race (US), report by Samuel Sovacool: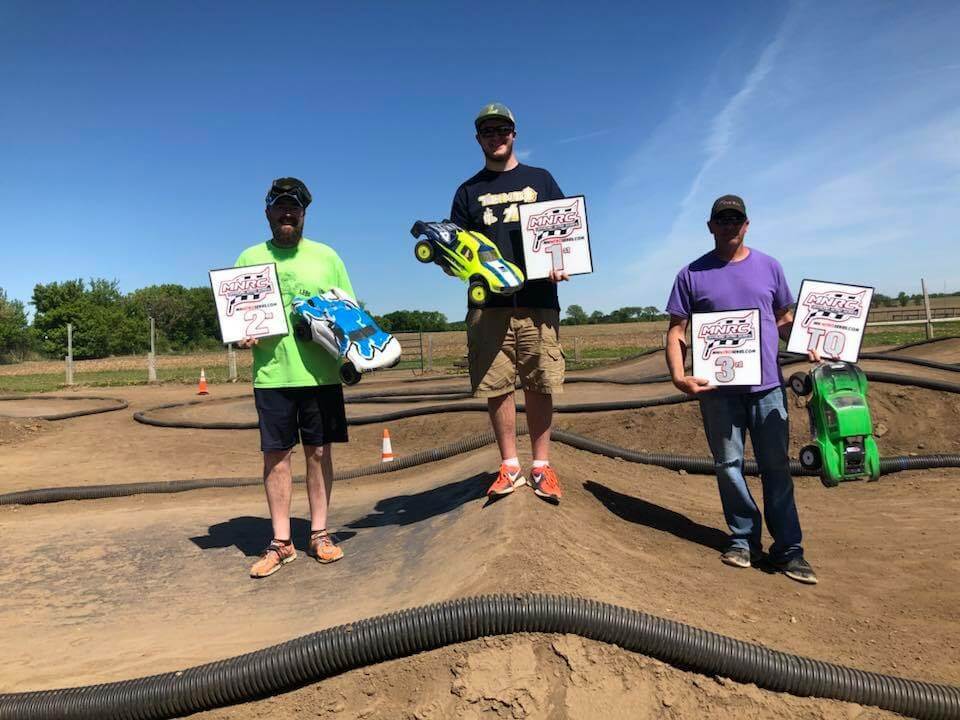 "I had a slow start on qualifying day. After taking second behind Dave Leroux in 4×4 short course, I had a slow run in ebuggy. The wind was very cold and my hands were icicles. After a ninth qualifying spot in ebuggy, I clawed my way back into a third place finish in A1 and a close fourth place finish in A2, giving me third place overall. In shortcourse, I qualified second and managed to take a demanding first place in A1. In A2, something in my left rear wheel bound up and I lost a lap when someone was fixing it quick. Going from last and clawing my way back into fourth secured my win in the class."
Overall results:
1st: Samuel Sovacool  – Tekno SCT410.3
2nd: Ben Sovacool
3rd: Dave Leroux
Spring Series Rd. 6 (US), report y John Brett: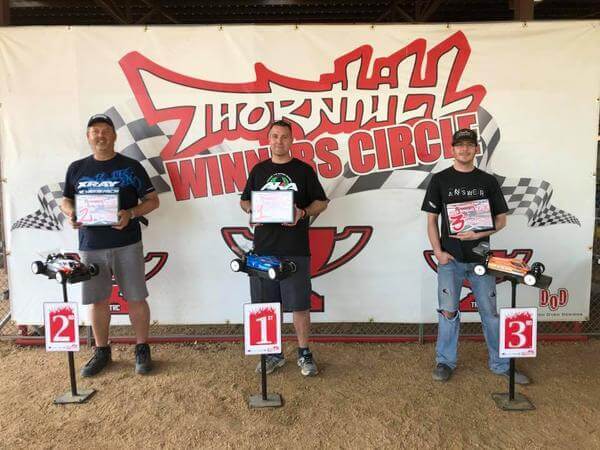 "The 6th and final round of the Thornhill Jr. Spring Series was held on Saturday May 19. I would race both 13.5 4wd and 17.5 2wd. After a morning practice session of getting my cars dialed in, qualifying would begin.
In 4wd, my first qualifier was good enough for TQ. Q2 was filled with bobbles and just couldn't get it to come together. Q3 was fast and on my normal pace but still not good enough to better my time from Q1. I would be sitting in 1st for the main. In 2wd, I finished out the qualifiers with the 3rd position for the main. The car had a slight off power push but was stable.
The A main of 4wd had me sitting up front as the tone sounded. The first few laps had 2nd place keeping good pace as we pulled away from the field. As he started to fade, my pace only got faster. From start to finish my EB410 lead the way. Finished out with a 12sec lead over 2nd place. I'm surprised every time by my car as it's fast, agile and a pleasure to drive.

I came into the final round with a small lead in 4wd. With another win, I was able to seal up 1st place for the series. I enjoyed running the Spring Series and the opportunity to put my Tekno on top. Always looking forward to the next and getting more wheel time with the EB410."
Overall results:
TQ/1st: John Brett – TeknoEB410
2nd: Lance Myhre
3rd: Mitch Gilkey
Charge Em Up Race (US), report by Kevin McCoy: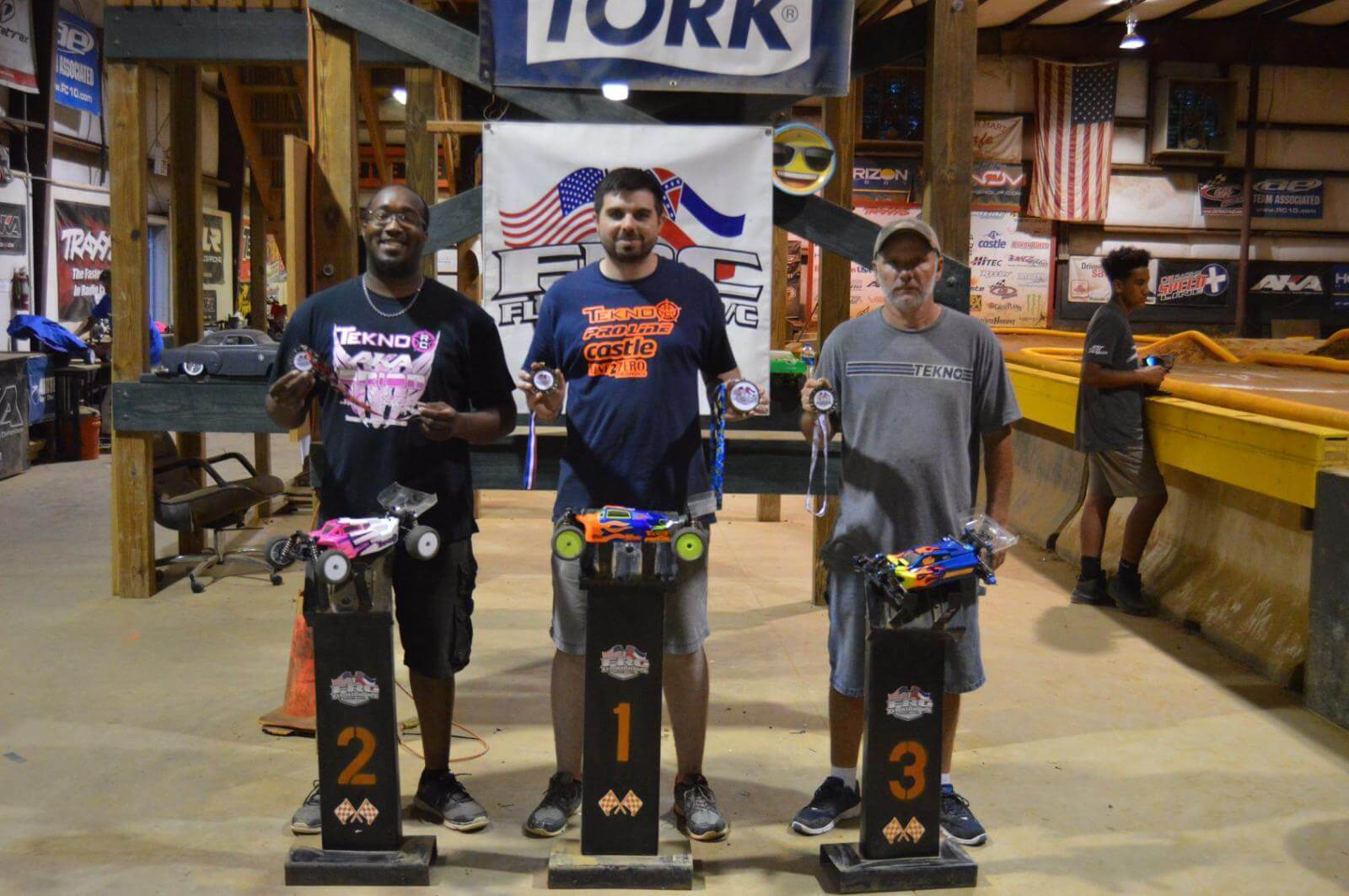 "Charlie Mac and crew did a great job on the layout at this annual Charge Em Up race at FRC. It was really fun to run on and suited me well, although I must say the high speed with dead 180s made racing a challenge. Competition was extremely close in Expert E Buggy, but I managed to win all 3 qualifiers along with 4wd 1/10 Buggy. Teammate Demarco Pendarvis gave me a good run in 1/10 buggy, but I managed to take the win. Starting at the front of 1/8 buggy didn't do me any favors. The competition was fierce and I finished in 3rd overall. It was a great event hanging out with my friends and I look forward to the next one."
Overall results:
TQ/1st: Kevin McCoy – Tekno EB410
2nd: Demarco Pendarvis – Tekno EB410
3rd: Brian Dickenson