New Low Frequency Line of Springs from Tekno RC!
We are pleased to announce a complete line of Low Frequency (LF) springs that will further improve the handling of your NB/EB48.3 vehicles. Our new spring design improves traction by reducing chassis oscillation on rough track surfaces and large jump landings. Overall stability of the vehicle is improved, providing better forward grip, increased corner speed and quicker lap times.
With additional coils as well as a larger wire diameter, the new LF springs feature a bronze gun metal finish with a color indicator for easy spring identification. The springs fit all variants of the NB48 and EB48 vehicles and include two springs per package.
Product Links: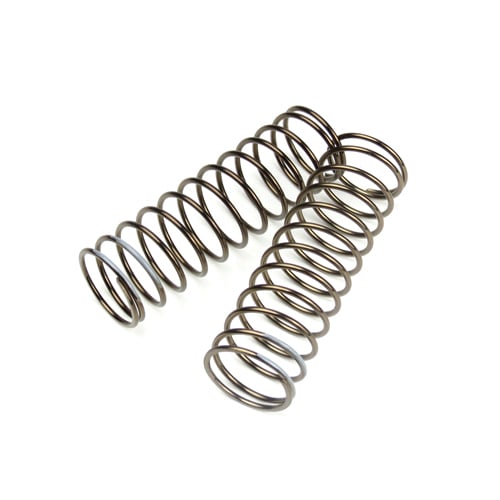 TKR8762 – LF Shock Spring Set (front, 1.6×12.3, 3.34lb/in, 75mm, grey)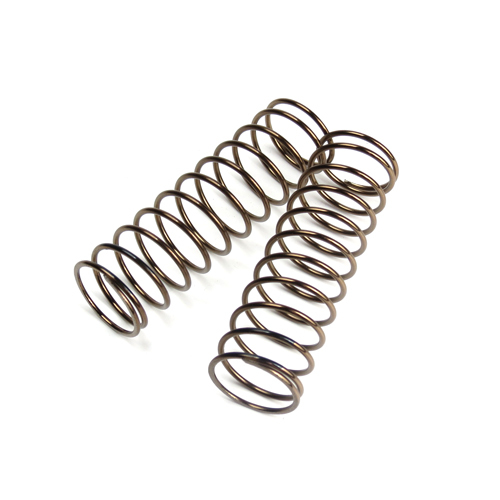 TKR8763 – LF Shock Spring Set (front, 1.6×11.6, 3.58lb/in, 75mm, black)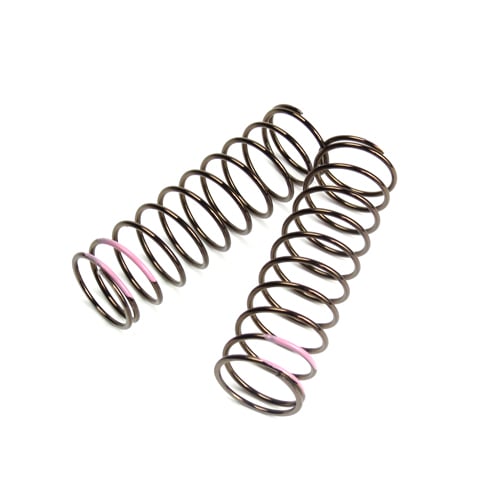 TKR8764 – LF Shock Spring Set (front, 1.6×11.0, 3.82lb/in, 75mm, pink)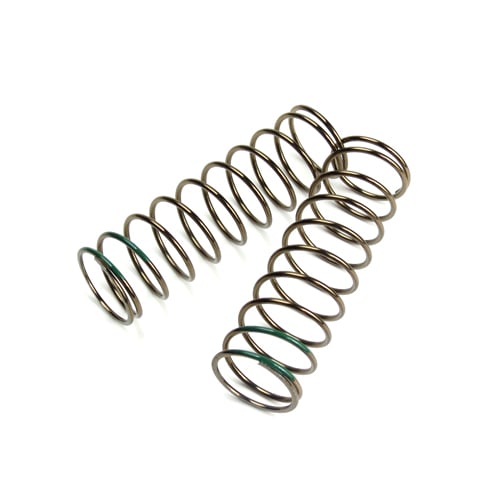 TKR8765–LF Shock Spring Set (front, 1.6×10.3, 4.14lb/in, 75mm, green)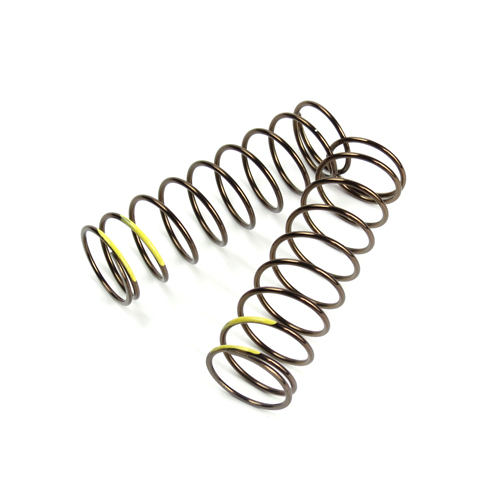 TKR8766 – LF Shock Spring Set (front, 1.6×9.7, 4.47lb/in, 75mm, yellow)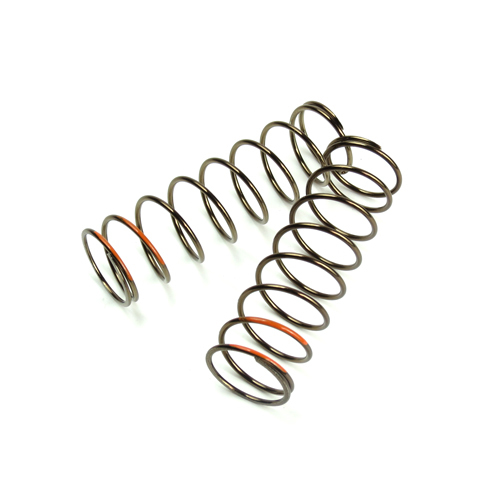 TKR8767 – LF Shock Spring Set (front, 1.6×9.0, 4.91lb/in, 75mm, orange)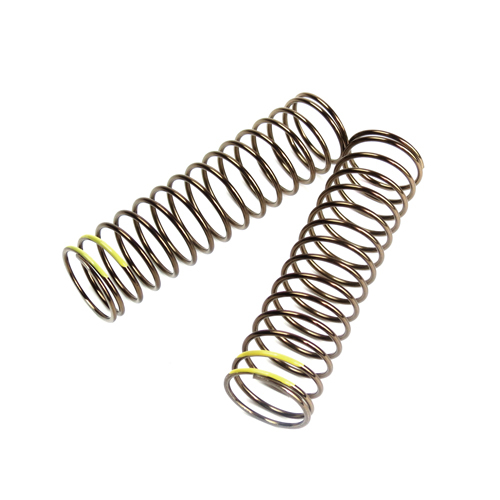 TKR8772 – LF Shock Spring Set (rear, 1.6×15.3, 2.59lb/in, 85mm,yellow)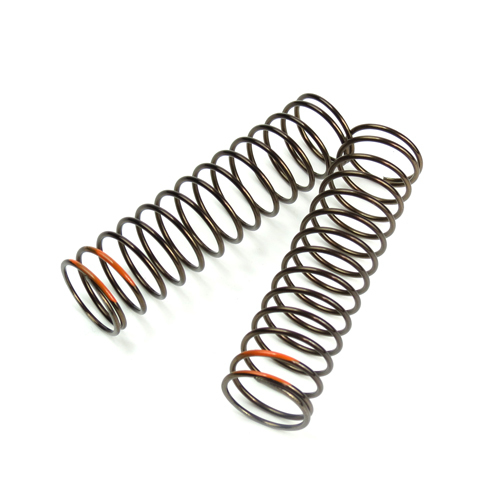 TKR8773 – LF Shock Spring Set (rear, 1.6×14.5, 2.75lb/in, 85mm, orange)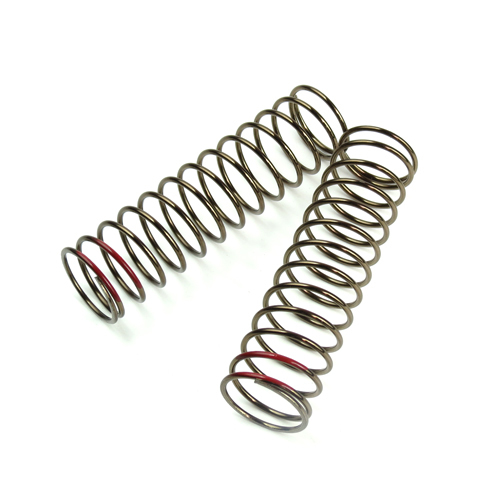 TKR8774 – LF Shock Spring Set (rear, 1.6×13.7, 2.94lb/in, 85mm, red)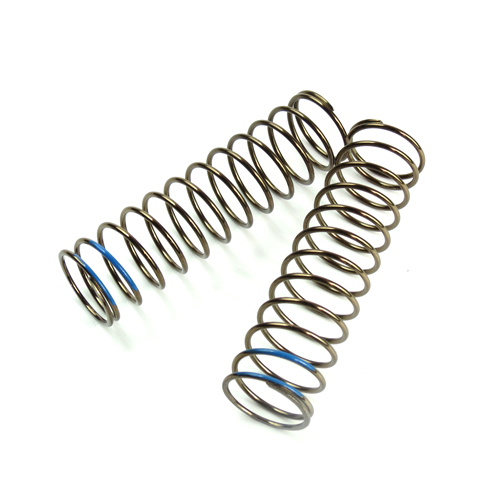 TKR8775 – LF Shock Spring Set (rear, 1.6×13.0, 3.13lb/in, 85mm, blue)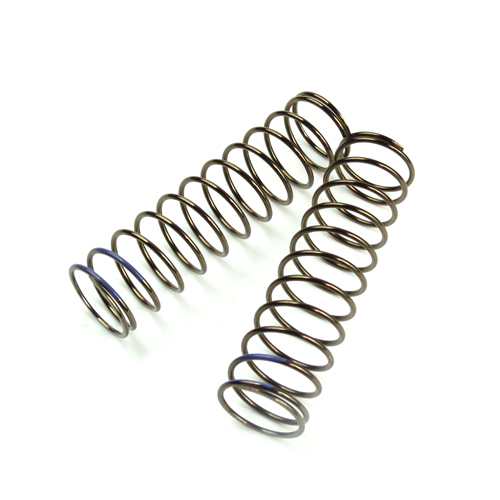 TKR8776 – LF Shock Spring Set (rear, 1.6×12.2, 3.37lb/in, 85mm, purple)